News story
Non executive member appointments to the National Joint Registry Steering Committee
With effect from 22 October 2012, 3 members of the National Joint Registry Steering Committee (NJRSC) have been reappointed.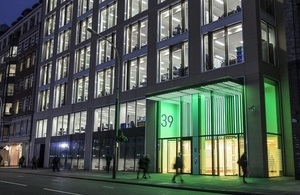 Alexander MacGregor and Paul Gregg's (also Vice Chairman) appointments have been extended for a further 12 months and Michael Borroff's for a further 6 months.
The offer of appointment will continue to be for a time commitment of at least 4 steering committee meetings per year plus any subcommittee meetings as required. These posts are not remunerated, but expenses will continue to be paid in line with Department of Health policy.
The NJRSC is the Committee responsible for the work and progress of the NJR, including setting the NJR's work programme and monitoring its progress and providing advice to ministers, orthopaedic units, hospitals and implant suppliers where the information shows concerns about the performance of certain prostheses.
Following the review of the Department 's Advisory Non Departmental Public Bodies (ANDPBs), the NJRSC has recently been reclassified as a departmental expert committee.
These appointments were made on merit and in accordance with the principles of the Code of Practice for Scientific Advisory Committees (CoPSAC) and Code of Practice issued by the Commissioner for Public Appointments.
Published 20 November 2012