News story
Non-domestic RHI events and roadshows
To help the commercial, industrial, public sector, not for profit sectors and community generators of renewable heat as well as the energy supply chain, DECC will be giving a series of talks and attending events this Autumn.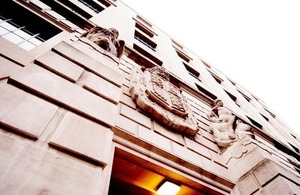 The non-domestic Renewable Heat Incentive (RHI) scheme is for commercial, industrial, public and not for profit sectors as well as multiple homes (including District Heating) who want to install renewable heating systems in their buildings in England, Wales and Scotland.
The RHI is the world's first long term financial support programme for renewable heat. It is designed to bridge the gap between the cost of fossil-fuel-heat sources and renewable-heat alternatives through financial support based on renewable-heat output for owners of participating heating-system installations. As of the 9th of April 2014 every building in the country, domestic and non-domestic, will be able to take advantage of financial incentives to install renewable heat technologies.
In order to help businesses, industrial and commercial, public and not-for-profit sectors, as well as installers and end-users find out more about the non-domestic RHI scheme, the Department of Energy and Climate Change will be attending and speaking at a series of supply chain-led events and roadshows.
Owners of participating heating-system installations will receive quarterly payments for twenty years to help cover the cost of installing a renewable heating system. The scheme applies to Air to water heat pumps, Biogas, Biomass, Biomethane injection, CHP, Deep geothermal, Ground and water source heat pumps as well as Solar thermal At the roadshows and events, attendees will also be able to find out about updates to policy, ask questions about the scheme, see case studies of others claiming the RHI and understand how the RHI can benefit their business or organisation.
Events
The events DECC will be attending include:
More information
For more information about the non-domestic RHI scheme contact:
Ofgem e-serve: 0845 200 2122
More information about the domestic RHI schemes is available on the Ofgem website, or for free and impartial advice call:
pre-application enquiries by Energy Saving Advice Service in England & Wales: 0300 123 1234
for Scotland contact Home Energy Scotland: 0808 808 2282
Published 4 September 2014