World news story
Nominees for Human Rights award in Uganda announced
The EU Human Rights Defenders Award is granted to honour the achievements of a Human Rights defender in Uganda.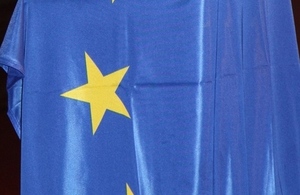 The Annual European Union Human Rights Defenders Award is granted by EU Member States, Norway and the EU Delegation in Uganda to honour the achievements of a Human Rights defender in Uganda. The winner is an individual who has made an outstanding contribution to the promotion and protection of human rights in Uganda in the last year. Organisations nominate individuals active in Uganda, and the winner is selected by the heads of missions.
The candidates that have been shortlisted for the 2014 EU Human Rights Defenders Award are:
Mr Mohammed Ndifuna, Human Rights Network Uganda - For leading cooperation between human rights Civil Society Organisation on a range of human rights including law reform, freedom of expression, and human rights defenders.
Ms Gladys Canogura, Kitgum Women Peace Initiative - For sensitising communities in North Uganda about human rights issues, including the right to education and advocating against all forms of abuse against children and women.
Christine Alalo, Assistant Commissioner of Police in charge of Children and Family Protection Directorate of Uganda Police Force - For her professionalism and commitment to rescue abused women and children and protect their rights, including providing counsel and mediating in cases of potential domestic violence.
The winner will be announced on 1 July 2014. The European missions in Kampala would like to thank everyone who has participated in the nomination process and express their gratitude for the outstanding work of Ugandan Human Rights Defenders and their organisations.
Published 20 May 2014