News story
Nominations welcome for the Millies 2013
MOD personnel are being reminded to get in their nominations for this year's Sun Military Awards before the deadline next month.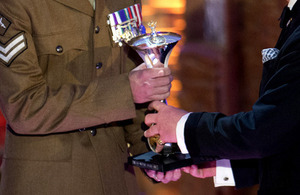 The Armed Forces and the public have until the end of Monday, 9 September 2013, to nominate individuals and units for an award at this year's Millies.
Last year's winners were all equally inspirational and had extraordinary tales to tell.
Corporal Sean Jones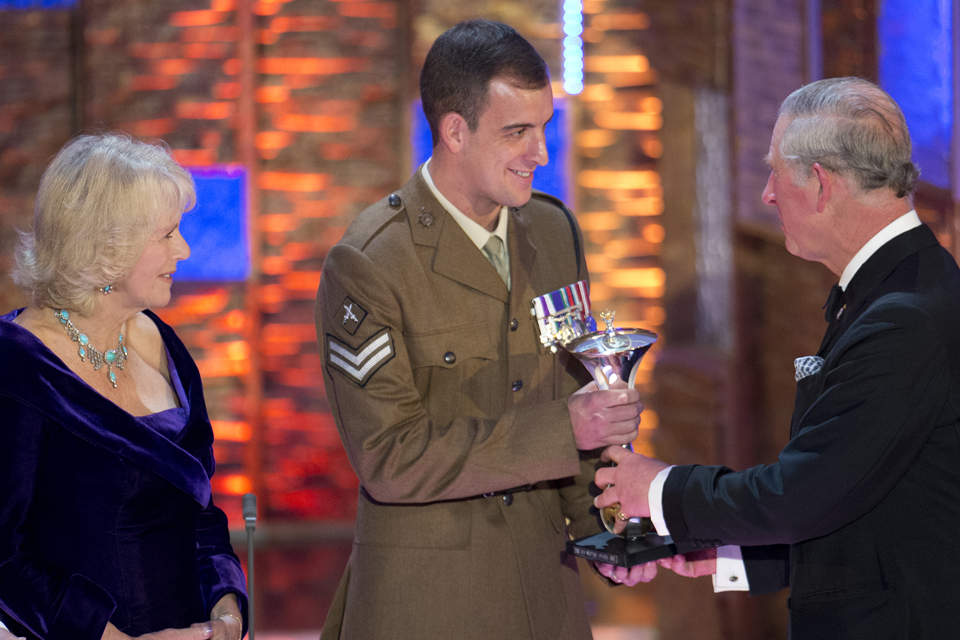 Corporal Sean Jones of 1st Battalion The Princess of Wales's Royal Regiment received the Most Oustanding Soldier Award at last year's Millies.
On 15 December 2011, Corporal Jones deployed to the village of Kakaran in Afghanistan as second-in-command of a 12-man patrol. Their mission was to draw out insurgents who were intimidating the local population and enforcing a curfew, enabling them to plant improvised explosive devices (IEDs).
His patrol was moving north through an open field when it was engaged with extremely accurate, heavy small arms fire from the north and east simultaneously. Unable to advance into this hail of fire, the patrol withdrew into a water-filled ditch which afforded some cover.
Corporal Jones rapidly confirmed the location of the insurgent positions and directed fire onto them; however, the enemy's fire did not abate and it became obvious that the insurgents held the initiative. Confident that they had fixed the patrol with fire from the north, they were moving to outflank and overwhelm Corporal Jones's position.
Remaining static would invite defeat and Corporal Jones judged that the firing point to the north posed the greatest immediate danger. Having fixed bayonets, he engaged the insurgent position with a 66-millimetre rocket before breaking cover and leading his men across 80 metres of open ground, raked by enemy fire.
Two men were dropped off to provide fire support before Corporal Jones personally stormed the insurgent position using a hand grenade. The speed, aggression and audacity of the assault forced the insurgents to fall back in disarray.
Having lost radio communications, but with sporadic enemy fire still continuing in the east, Corporal Jones rallied and reorganised his men and prepared to mount another assault onto the second insurgent position.
In an engagement that lasted 29 minutes and saw heavy and sustained insurgent fire throughout, Corporal Jones demonstrated unflinching courage and extraordinary leadership in the face of extreme and visible danger.
Captain Simon Maxwell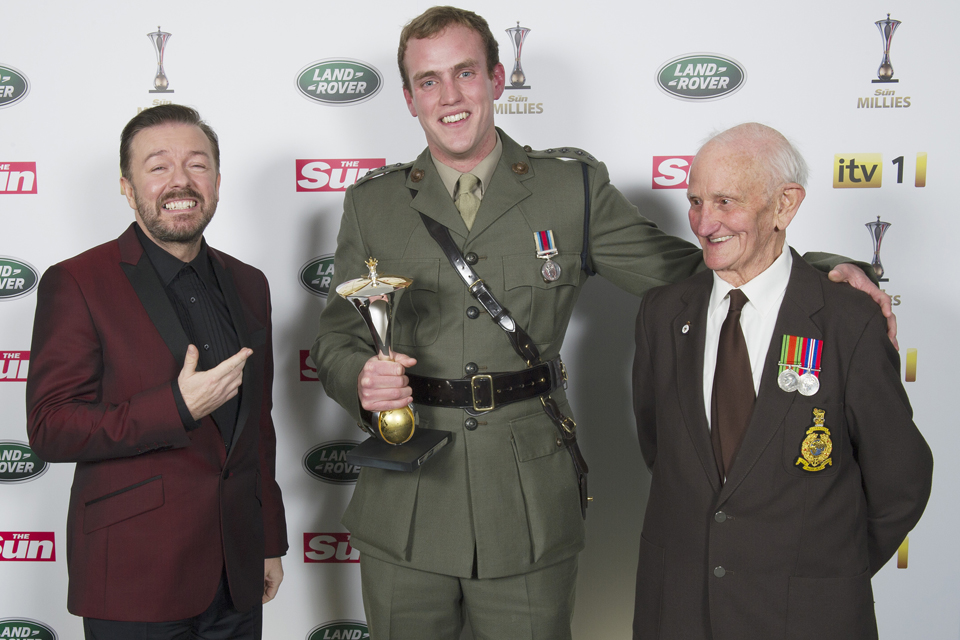 Captain Simon Maxwell of Hasler Company, Royal Marines, won the Overcoming Adversity Award at the 2012 ceremony. He was on patrol in northern Nad 'Ali in Helmand province during the summer of 2011 when he stepped on an IED.
The resulting blast caused catastrophic damage to his lower left leg. Part of the leg had to be amputated when he received medical treatment back in Bastion, and unfortunately another part had to be amputated to prevent infection when he arrived at the Queen Elizabeth Hospital in Birmingham.
Showing enormous amounts of 'commando spirit' (courage, determination, cheerfulness in adversity and unselfishness) Captain Maxwell set himself the challenge of taking part in the Ironman UK competition on 22 July 2012, which consisted of a 2.4-mile swim, a 112-mile bike ride and a marathon.
Less than 12 months after being critically injured, Captain Maxwell completed his first marathon, triathlon and ironman unaided in a time of 15 hours and 50 minutes.
Nominations for the 2013 Millies will only be accepted for actions occurring in the period 1 September 2012 to 31 August 2013 and can be made via The Sun's website.
Published 22 August 2013