News story
No place for hate
Government gives its support to youth education on the dangers of racism.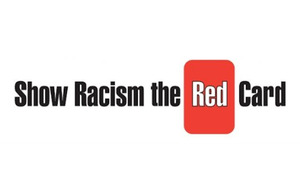 Communities Minister Don Foster is today (26 March, 2013) giving the government's support to the Show Racism the Red Card charity's No place for hate educational drive to teach young people about the dangers of racism and extreme groups like the English Defence League (EDL).
Show Racism the Red Card works with leading professional footballers to tackle racism in the UK, with much of its work focussing on schools. The charity is also running workshops to educate 10,000 young people about the dangers of extreme groups, part funded by the Department for Communities and Local Government.
Speaking today Mr Foster said:
"Extremist groups are an affront to our society in every form - they are divisive and create fear in our communities. They must be isolated, undermined, outflanked and subject to the ridicule they deserve.
"In Creating the Conditions for Integration published last February, the government set out its approach to creating and sustaining strong communities. A major part of the approach is to tackle extremism and intolerance head on. This is why we are supporting Show Racism the Red Card to work in schools across the country, giving 10,000 students the understanding to reject extremist messages."
Published 26 March 2013