Press release
No more nonsense 'elf and safety excuses, councils told
Schools and councils across the country need to educate their staff to prevent the misuse of health and safety laws.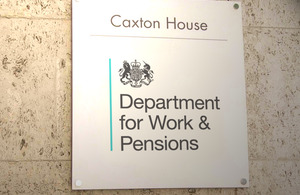 Minister calls for common sense approach from councils and schools after spate of ridiculous excuses.
Frilly socks and small daffodil canes are some of the items banned on grounds of health and safety.
Schools and councils across the country need to educate their staff to prevent the misuse of health and safety laws, Minister Mike Penning said today, following a number of complaints from members of the public.
Nearly 300 people have approached the Health and Safety Executive's (HSE) Myth Buster Challenge Panel in the last 2 years, claiming they have been fobbed off with bogus excuses.
The Minister responsible for Health and Safety, Mike Penning, has written personally to councils and schools on issues ranging from a ban on 'Help for Heroes' wristbands to a council's refusal to clear dog mess in a playground.
Mike Penning said:
Enough is enough. Health and safety has long been used as a smoke screen by jobsworths who have little knowledge of the law and who want to fob people off with an easy excuse.

I want all councils and schools to take advantage of this advice from the HSE to make sure we get the right balance in the future.
Other examples of bizarre mis-interpretation of health and safety law include:
a school in Hampshire not allowing a pupil to bring in a baby chick for his presentation due to concerns about spreading bird flu
a school in Gloucester banning girls from wearing frilly socks for fear of them tripping over
a borough council in Derbyshire ordering the small wooden canes protecting daffodil bulbs to be removed in case someone tripped and fell in the flowerbed
a local council in Scotland banning dog shows from being held in community halls on the grounds of health and safety
a town council near Manchester adopting a policy that prevents loose flowers and pots being placed on graves
despite being applauded by the council for their flower display, a group of residents in Whitley Bay were subsequently asked to remove it on health and safety grounds
The Health and Safety Executive is also cracking down on over-zealous application of health and safety law, with a dedicated advice section on its website for councils. It has also held an event with local authorities in Yorkshire to educate staff about what constitutes a sensible risk ahead of the arrival of the Tour de France in the summer.
Judith Hackitt, Chair of the Health and Safety Executive, said:
I would urge all decision makers to take a step back and ask themselves whether a decision made in the name of health and safety is actually just an excuse for something else. Real health and safety is about protecting people in the workplace from life and health threatening risks – it is not about stopping a child taking a baby chick into school, or banning indoor dog training.

Own up to the real reasons behind the decision, don't just reach for the easiest excuse.
Anyone wanting to check if a health and safety excuse is genuine can contact the Myth Busters Challenge Panel.
More information
Find the 'Sensible Risk' guidance for local authorities on the HSE website.
HSE's Myth Busters Challenge Panel was set up in April 2012 to help the public challenge daft decisions wrongly made in the name of health and safety. It is a panel of 13 experts who are drawn from a wide variety of industries. They deal with more than 100 cases a year – giving simple straightforward rulings on the facts they are presented with and helping to tackle common myths about health and safety as well as exposing senseless safety excuses and bans.
Contact Press Office
Media enquiries for this press release – 0203 267 5112
Press Office
Caxton House
Tothill Street
London
SW1H 9NA
London Press Office (national media and London area enquiries only – not questions about personal claims) 020 3267 5144
Out-of-hours (journalists only) 076 59 108 883
England and Wales (local media enquiries) 029 20 586 then 097 or 098 or 099
Scotland (local media enquiries) 0131 310 1122
Follow DWP on:
Published 19 April 2014