No increase in TV licence fee
The cost of the TV licence fee will not increase next April.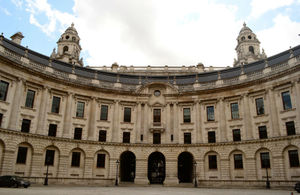 A six year funding settlement was agreed in 2007 and the licence fee was set to increase in April 2011 by two per cent.
However, the BBC Trust has proposed to Government that the increase should be waived. The Secretary of State, Jeremy Hunt, has welcomed this proposal and decided that there will be no increase in the licence fee next year.
"I am pleased with the BBC Trust's proposal," said Mr Hunt. "I have made it clear that the BBC needs to take proper account of the current economic climate and this move, which comes with the Trust's assurances that it will not significantly impact on the quality of services provided to licence fee payers, will be welcomed by the public."
A decision on the level of the licence fee in April 2012 will be taken as part of the new funding settlement discussions, which will begin next year.
Further information
Published 16 September 2010