Government response
NIO responds to BBC Sunday Politics discussion
The NIO responds to discussion on today's BBC Sunday Politics programme on the way forward on issues considered in Haass process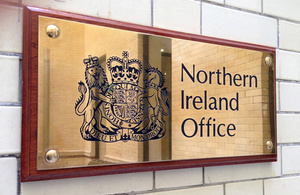 An NIO spokeswoman said:
The UK government will continue to encourage the NI political parties to find an agreed way forward on the issues considered in the Haass process. The Irish government has indicated that it too wants to support efforts to secure cross party agreement.
This is a process initiated by the NI political parties and there can be no question of imposing a set of solutions from outside which doesn't have the backing of Northern Ireland's political leadership.
Published 19 January 2014