Press release
Night of Bond Glamour showcases UK's reputation for creativity
The British Ambassador, Sebastian Wood, hosted a night of Bond-themed glamour at MOMA art house cinema today (24 January, 2013).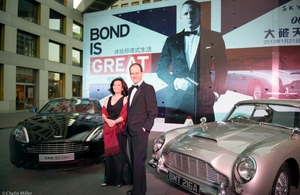 Following a black-tie reception, two hundred guests were invited to a private screening of the new Bond film, Skyfall, just days after the official launch in China.
Celebrities and Embassy guests were greeted by a spectacular backdrop complete with an image of actor, Daniel Craig – the star of the latest Bond film. Aston Martin, the event sponsors, showcased two of their luxury vehicles lit up against the image, which proved to be a popular spot for taking photos before the guests headed indoors.
Whilst listening to Bond-themed music, guests mingled in the creative surroundings of MOMA. They also had the chance to sample Bond-themed cocktails, mixed with panache by British mixologist, Paul Mathew, based in Beijing.
Addressing guests before the film began, British Ambassador talked of the UK's reputation for creativity in the arts, music, film, fashion and design – all showcased through Bond films.
The British Ambassador, Sebastian Wood said:
After 23 films, I often wonder why Bond still appeals to audiences worldwide. I believe it's not just the guns and gadgets, but Bond himself as a quintessentially British icon. Over the last fifty years, the films have drawn on British acting talent; and many of the films have been shot in the famous Pinewood studios. This film also features great shots of Shanghai. So, enjoy watching tonight's film. And, as you watch, I hope you can see why we are proud of Bond – one of the many things that makes Britain GREAT.
Aston Martin's China Regional Director, Jenny Zheng, also addressed the guests talking about the "enduring love affair between Aston Martin and James Bond" that has stood the test of time over 50 years.
Jenny Zheng said:
We feel very honoured to have organised this event with the British Embassy celebrating Bond and Aston Martin – two icons of British culture. This is a special year. The DB5 model returns to Skyfall; we celebrate 50 years of James Bond; and Aston Martin celebrates its centenary milestone.
The event was organised as part of the GREAT campaign, an initiative launched by Prime Minister, David Cameron, inviting the world to take a fresh look at everything Britain has to offer. It centres on areas of British excellence, including the film and creative industries.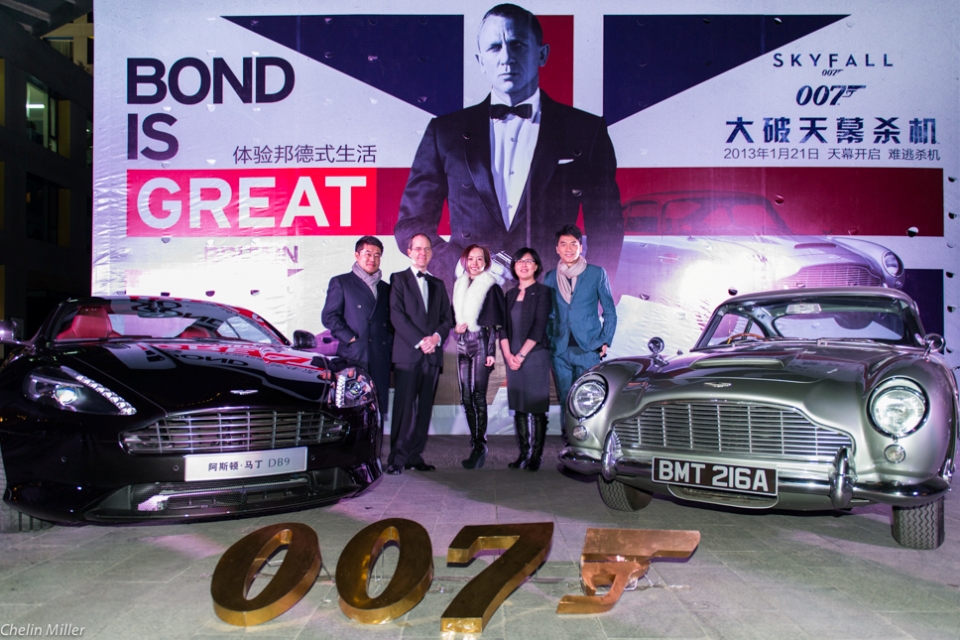 Published 24 January 2013