Nigerian militant group issues bomb threat in Abuja
Our travel advice for Nigeria has been updated following a threat of a bomb attack in Abuja.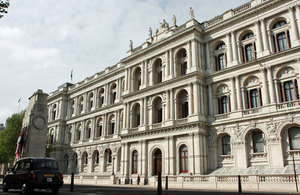 On 15 October a Nigerian militant group said it planned to carry out another bomb attack in Abuja. The Movement for the Emancipation for the Niger Delta has stated that it will give 30 minutes notice to avoid civilian casualties.
You are advised to avoid busy areas, and to exercise caution and observe vigilance at all times.
See Travel Advice for Nigeria.
Published 18 October 2010