News story
Nick Boles attends launch of national business competition
Communities Minister sees young people being inspired through business at the launch of this year's Mosaic Enterprise Challenge competition.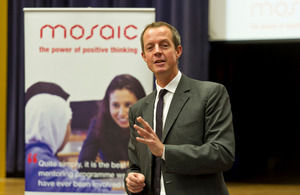 Visiting Westminster City School, Nick Boles spoke to the winners of last year's competition and saw the how they invented a winning product by taking part in an online business game.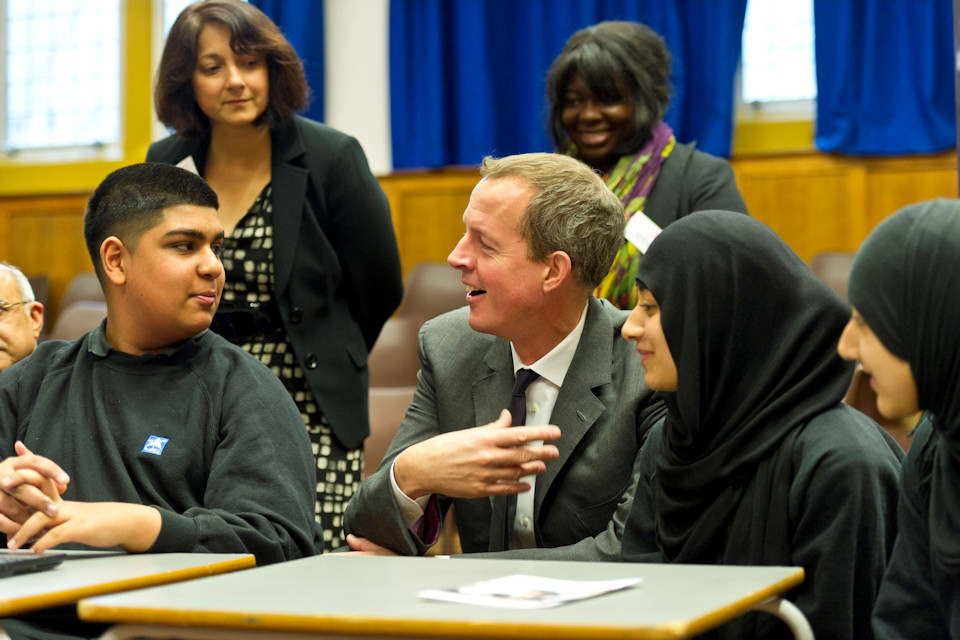 School teams are supported by specialist business mentors to compete through the game, which places them into a realistic business situation in which they must develop and market a new product and respond to simulated business competitors.
The competition aims to promote entrepreneurship and inspire knowledge and enthusiasm about business among young people.
The Enterprise Challenge, supported by the department, will this year involve over 3,000 students in 80 schools who will be supported by more than 300 mentors.
Nick Boles said:
"The Apax-Mosaic Enterprise Challenge is an excellent way of enabling pupils to learn practical business skills such as sales, marketing and finance from within the classroom.
"It was fantastic to speak to last year's competition winners and hear how they have benefited from taking part and how much they enjoyed it.
"I am delighted that the Department is supporting this for another year and wish everyone taking part the best of luck."
Photos of the event are available from the DCLG Flickr channel.
Published 19 November 2012