NHS information service for parents reaches 100,000 signups
More than 100,000 people have already signed up to receive online advice about looking after their baby - and a quarter of these are fathers.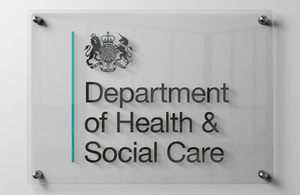 The NHS Information Service for Parents, an online service for help and advice about all aspects of parenthood, was this month extended from covering pregnancy and the first 6 months, to now giving relevant information on bringing up babies up to 9 months old. By April 2013 it will also cover children up to 18 months of age.
Health Minister Dr Dan Poulter said:
"A new baby is a wonderful thing but can be stressful, and it is important mums and dads do everything they can to share the load. Dads make up a quarter of signups to the service - which is encouraging - but we want to see those numbers increase even more.

"Most pregnant women want their partners to be involved throughout pregnancy, childbirth and beyond and this desire is also shared by most partners. We recently announced £25 million of funding to improve NHS maternity units which, among other things, will be used to make it easier and more comfortable for dads to support their partners and be more involved."
The Information Service for Parents, which was launched in May 2012, gives free and timely advice and access to videos from a trusted source via email and texts.  It includes information on a range of topics including choosing the right childcare, how babies develop, what immunisations babies need and how to deal with sleepless nights.
To sign up to the service, visit: www.nhs.uk/parents.
Published 18 February 2013