Press release
NHS Improvement to set out its vision for providers in 2020
NHS Improvement will set out its vision for providers and the support it plans to offer the health service.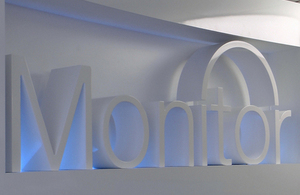 The new body in charge of improvement in the NHS will set out its vision for providers and the support it will offer the health service at its official launch today.
NHS Improvement, responsible for overseeing foundation trusts, NHS trusts and independent providers, will publish the first of a series of 'roadmaps' from national health bodies which will help turn the Five Year Forward View into a reality.
An event, held for NHS leaders in London today, will also unveil how NHS Improvement will support providers to tackle the current operational and financial challenges facing the health service.
Jim Mackey, Chief Executive of NHS Improvement, will set out how the new organisation will create the conditions for real and lasting change in the NHS.
He said: "NHS Improvement will stand shoulder-to-shoulder with the service, whether that is in getting a grip on the financial situation or providing stability and offering support as our NHS seeks to change and improve to meet the needs of its patients.
"Clinical expertise will be at the heart of our work. That's why we're setting up an Improvement Faculty to advise and lead the creation of an 'Improvement Movement' across the NHS. This expert team will include internationally respected clinical leaders such as Lord Darzi, Don Berwick and David Fish, among others. We'll also be establishing networks of clinical leaders across the service to work alongside our Medical and Nursing Directors."
Health Secretary Jeremy Hunt said:
It is our shared ambition that the NHS becomes the world's largest learning organisation – so that patient safety and higher quality care are both embedded at the heart of the health system.
Under the expert leadership of Jim Mackey and his executive team, NHS Improvement will ensure that providers get the support they need to provide excellent care for patients every day of the week.
Professor the Lord Darzi of Denham, a NHS Improvement Non-Executive Director, said:
These are challenging times for the health service. Whilst the NHS budget will rise each year, unless we reform the way we work, there will be a widening gap between the resources we have and the demands placed upon the service. There is an imperative to change the way we work to keep up with what is demanded of us.
NHS Improvement will also announce the appointment of its executive team. It includes:
Bob Alexander, Executive Director of Resources/Deputy Chief Executive
Stephen Hay, Executive Director of Regulation/Deputy Chief Executive
Kathy McLean, Executive Medical Director
Ruth May, Executive Director of Nursing
Adam Sewell-Jones, Executive Director of Improvement
Lyn Simpson, Executive Regional Managing Director
Dale Bywater, Executive Regional Managing Director
Adrian Masters, Executive Director of Strategy
Helen Buckingham, Executive Director of Corporate Affairs
The remaining executive team appointments will be made in due course.
Published 11 February 2016