News story
NHS Improvement response to the report into Southern Health
A report into Mental Health and Learning Disabilities deaths in Southern Health NHS Foundation Trust was commissioned by NHS England.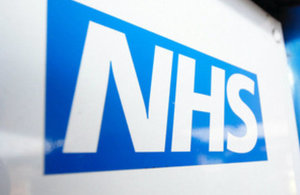 This report from NHS England follows the death of Connor Sparrowhawk in July 2013 at the trust and looks at the systems in place for reporting, investigating and handling deaths among people with a learning disability.
It makes a number of recommendations to improve the way deaths are handled and investigated, including best practice when working with families and carers and how lessons should be learned.
NHS Improvement's statement responding to the report is below.
Jim Mackey, Chief Executive-designate of NHS Improvement, said:
The NHS has a proud history of providing quality care and this is despite the growing challenges that staff on the frontline face each and every day.

However, there is no room for complacency and when there are mistakes or the service falls short of expectations we have a responsibility to get a grip of the situation, learn lessons and to make the necessary improvements.

We accept the recommendations made in today's report and will work hard with colleagues at the Care Quality Commission and NHS England to ensure that the lessons are learned and that improvements are made.

People up and down the country rely on the NHS to take care of them and we should do everything in our power to make sure that those people get the standard of care they rightly expect, especially the vulnerable individuals who may not be able to speak up for themselves.
Published 17 December 2015
Last updated 18 December 2015
+ show all updates
Published joint response to the Mazars report from NHS Improvement, NHS England and the Care Quality Commission.
First published.