NHS Improvement intends to take further action at Southern Health
NHS Improvement announces its intention to take further regulatory action at Southern Health NHS Foundation Trust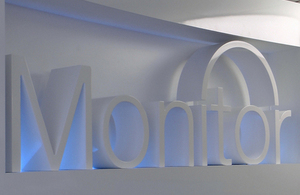 NHS Improvement has informed Southern Health NHS Foundation Trust that it intends to take further regulatory action at the trust to ensure urgent patient safety improvements are made, following a warning notice being issued by Care Quality Commission (CQC).
The trust was issued with a warning notice by the CQC which highlighted a number of improvements that needed to be made following an inspection. The CQC's announcement is available here.
NHS Improvement intends to put an additional condition in the trust's licence to provide NHS services, which would allow it to make management changes at the trust if progress isn't made on fixing the concerns raised. The warning notice issued by the CQC identifies issues with how the trust monitors and improves the safety of its services, and how it assesses and manages any risks to its patients.
The trust now has the opportunity to comment on NHS Improvement's proposals before a final decision is made on whether to put the additional condition in its licence.
Dr Kathy Mclean, Executive Medical Director at NHS Improvement, said:
Patients and service users at Southern Health expect to get safe and good quality care, and it is worrying to see that the CQC have identified patient safety concerns which have still gone unaddressed at the trust.

The trust needs to ensure that it fixes these issues quickly and that it can spot and quickly mitigate any future risks to patients and service users. If we don't see enough progress on this we will consider taking action on behalf of patients.
Claudia Griffith, Regional Director at NHS Improvement, said:
These latest findings from the CQC are concerning and need addressing promptly and effectively. The trust has continued to breach its licence to provide NHS services, so we have informed it of our intention to put an additional condition in its licence to allow us to make management changes should it not take rapid action.
NHS Improvement has already taken action at the trust to support improvements to the way it reports and investigates deaths among people experiencing mental health illness and/or have learning disabilities.
Alan Yates, a chief executive with over 35 years' experience of management within the NHS, was also appointed to act as Improvement Director at the trust by NHS Improvement.
Published 6 April 2016