World news story
Newton Research Collaboration Programme for Vietnam
This programme which is delivered by Royal Academy of Engineering, facilitates the exchange of researchers between the UK and Vietnam from three months up to a year.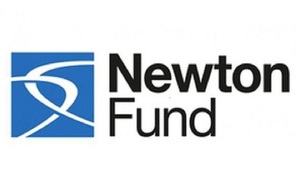 The Newton Research Collaboration Programme is a component of the UK Newton Fund, which aims to develop science and innovation partnerships to promote the economic development and social welfare of developing countries.
The main focus of the Newton Research Collaboration Programme is to support the aims of the Newton Fund by facilitating international exchanges lasting three months to a year between researchers in the UK and their counterparts in selected Newton Fund Partner Countries, including Vietnam.
Exchanges can be either one- or two-way in direction, and should form part of a collaborative research project on an "engineering" topic, incorporating visits and dissemination activities.
Please visit the website of Royal Academy of Engineering for further guidance on eligibility and application process.
Deadline for applications is 4.00pm GMT, Thursday 18 June 2015.
Contact:
Ms Phan Lien Huong, Research Programme Manager
British Embassy Hanoi
Email: phan.huong@fco.gov.uk
Published 24 April 2015