News Corp - BSkyB merger to be referred to Competition Commission
Jeremy Hunt makes statement to Parliament following withdrawal of undertakings in lieu.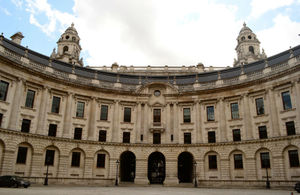 Secretary of State for Culture, Olympics, Media and Sport Jeremy Hunt today made a statement to Parliament on the proposed merger between BSkyB and News Corporation.
The statement followed News Corp's statement withdrawing the undertakings that Mr Hunt had been minded to accept in lieu of referring the merger to the Competition Commission. 
Following the withdrawal of these undertakings, the Secretary of State announced that he will refer the deal to the Competition Commission with immediate effect, and will write to them this afternoon. The Competition Commission will be able to give further full and exhaustive consideration of this merger, taking into account all relevant recent developments.
He also laid out details of the judge-led inquiry into the phone-hacking police investigation, and outlined a separate inquiry to look at the culture, the practices and the ethics of the British press.
Mr Hunt said:
"Protecting our tradition of a strong, free and independent media is the most sacred responsibility I have as Culture Secretary. Irresponsible, illegal and callous behaviour damages that freedom by weakening public support for the self-regulation upon which it has thrived.
By dealing decisively with the abuses of power we have seen, hopefully on a cross-party basis, this government intends to strengthen and not diminish press freedom, making this country once again proud and not ashamed of the journalism that so shapes our democracy."
Further information
Published 20 July 2011