New Zealand assesses earthquake damage
There has been extensive damage to buildings in Christchurch following an earthquake on Saturday.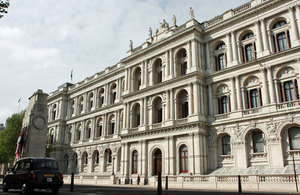 New Zealand's South Island was hit by an earthquake measuring 7.1 on Saturday 4th September.
Tremors were felt as far north as Wellington and as far south as Dunedin. The National Crisis Response Centre has been activated to monitor the situation.
For the latest on transport and airport information you should monitor our our Travel advice for New Zealand.
We also advise that if you are in New Zealand please listen to the radio (particularly Radio New Zealand) for updates.
Published 5 September 2010