World news story
New York welcomes the GREAT Britain Clipper Yacht
The British Consulate General New York hosted a reception to celebrate the arrival of the Clipper Round the World Yacht Race.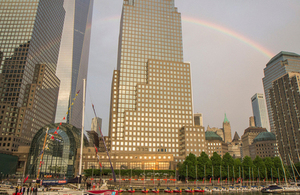 The reception on Tuesday, 3 June 2014 was co-hosted by Consul General Danny Lopez and Sir Mark Lyall Grant, UK Ambassador to the UN. 100 guests attended the reception, including representatives of UK companies based in New York and media outlets such as The New Yorker and CBS, to hear more about how UK Trade & Investment helps British businesses succeed, and celebrate the adventurous spirit of Clipper race participants.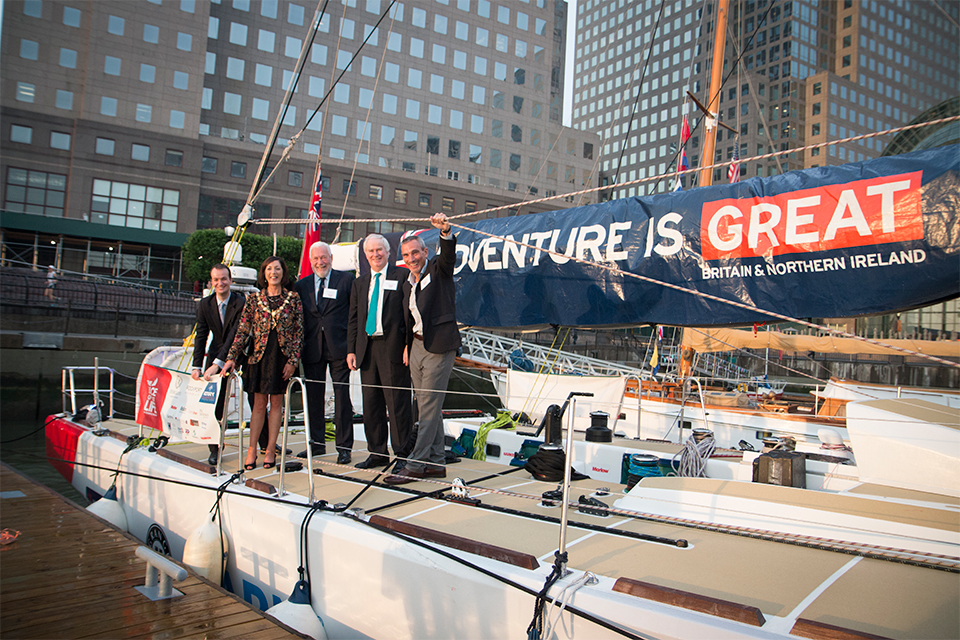 The Clipper Round the World Yacht Race is the world's longest ocean race, with twelve ocean-racing yachts sailing 40,000 miles and visiting thirteen countries. Clipper founder Sir Robin Knox-Johnston became the first person to single-handedly circumnavigate the globe in 1969. "Clipper is a unique business because it's about ordinary people doing something extraordinary with their lives," said Sir Robin. "Clipper includes all sorts of people from all types of backgrounds, pulling together for one goal—to do well in the race." Clipper Ventures is an organization that is dedicated to making sailing accessible to everyone, regardless of age or experience. More than 3,500 people have now competed in the nine Clipper Races to date.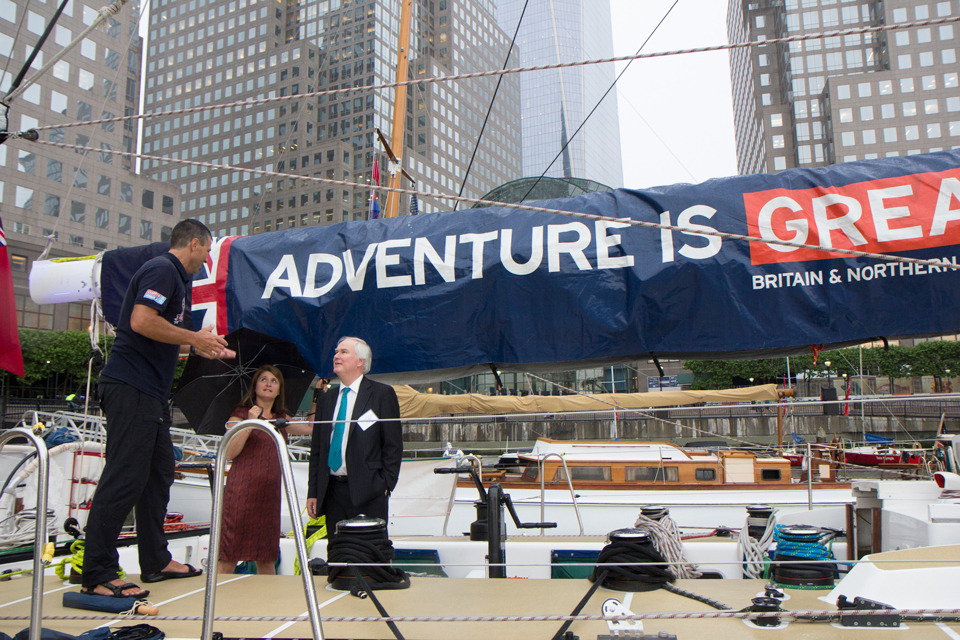 At the time the Clipper Round the World Yacht Race pulled into New York City's North Cove Marina, the GREAT Britain boat was in in second place on the 11-month adventure. Guests were given the opportunity to tour the GREAT yacht and hear from the crew about what it's really like to shower once a week and not see land for 21 days straight. It is this determination that makes Clipper one of the most "iconic and successful British companies we align ourselves with," said Danny Lopez.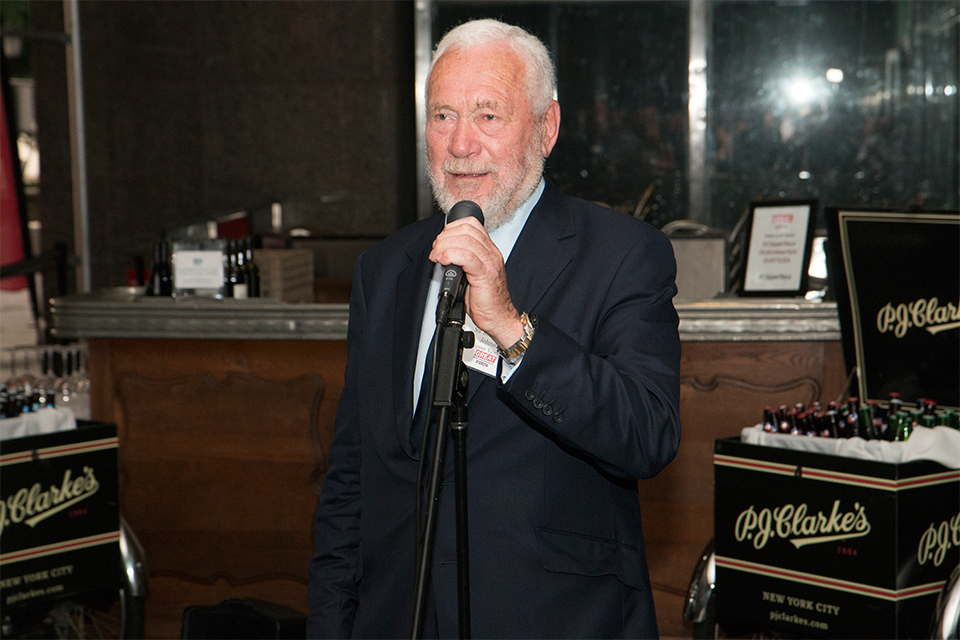 After its stop in New York, the Clipper Race will set off on the final leg of its journey, which will take the fleet to Derry Londonderry, Northern Ireland and Den Helder in The Netherlands. The yachts then return home and finish with a victory parade up the Thames to London's Tower Bridge on Saturday, 12 July 2014.
Published 6 June 2014