World news story
New York Consulate General celebrates Commonwealth Day
The British Consulate General New York hosted a reception with The St. George's Society of New York and the Queen Elizabeth II September 11th Garden.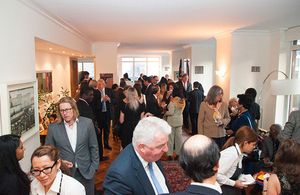 The reception, held on Monday, 10 March 2014, marked the annual celebration of the Commonwealth of Nations by raising awareness about the St. George's Society and the Queen Elizabeth II September 11th Garden's extensive work with Commonwealth communities in the New York area. Seventy guests attended the reception, including a number of diplomatic representatives from Commonwealth countries.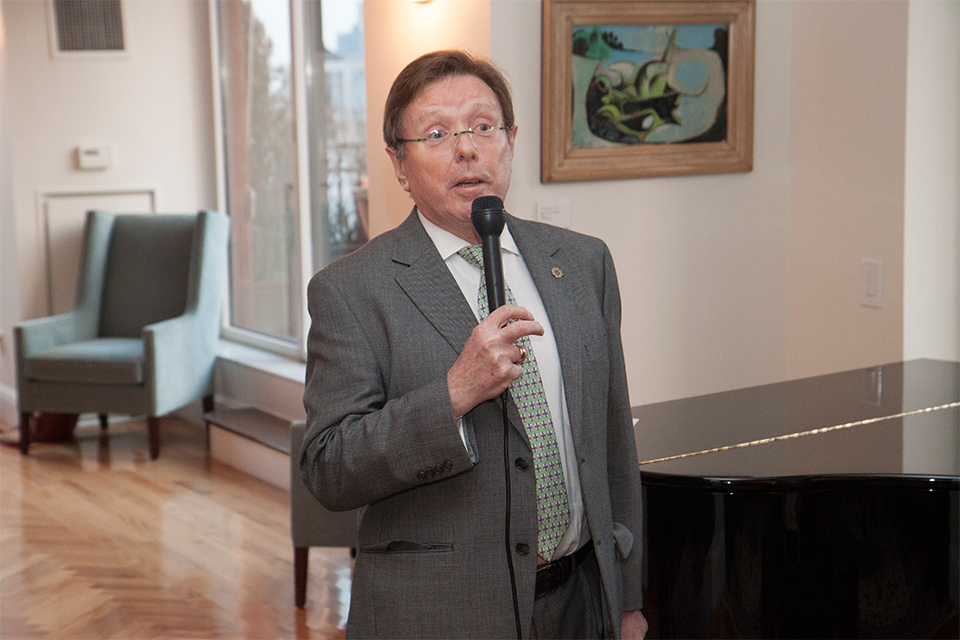 About 50 percent of the St. George's beneficiary programme, which helps senior citizens to make ends meet and enhances their quality of life, goes to people with origins in the Commonwealth. In addition, the St. George's scholarship programme at Lehman College has awarded over 160 scholarships over the past six years to students of British and Commonwealth origin. Two scholarship winners attended the reception, alongside Vincent HoSang, the first recipient of the St. George's Commonwealth Day Medal.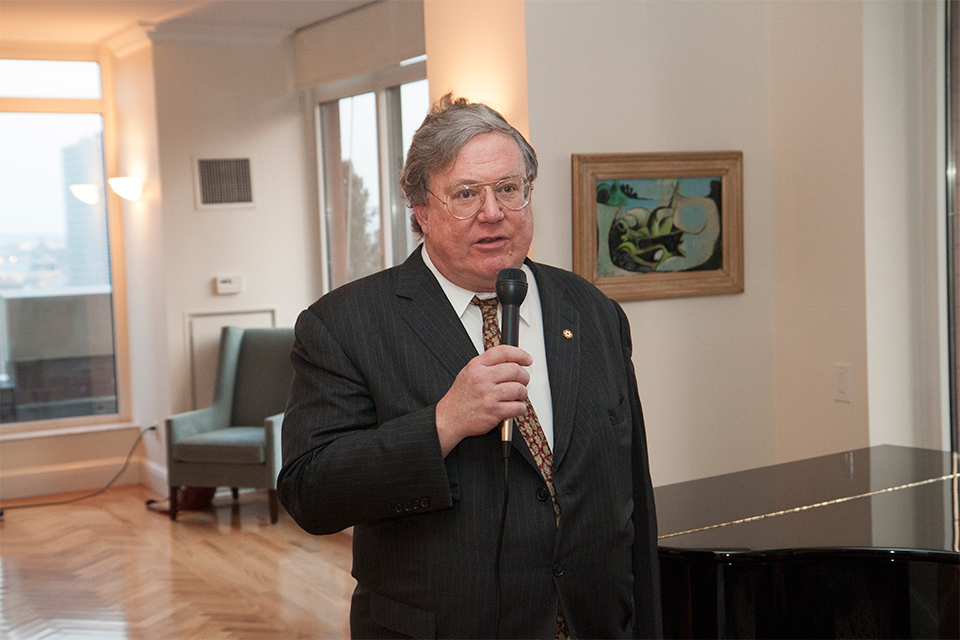 The Queen Elizabeth II September 11th Garden was opened in 2005 by TRH The Prince of Wales and the Duchess of Cornwall. Originally named The British Garden at Hanover Square, in August 2011 it was renamed after Queen Elizabeth II, who is the head of the Commonwealth. It serves as a space to honour and remember all Commonwealth victims of September 11th, and to bring together members of the Commonwealth community.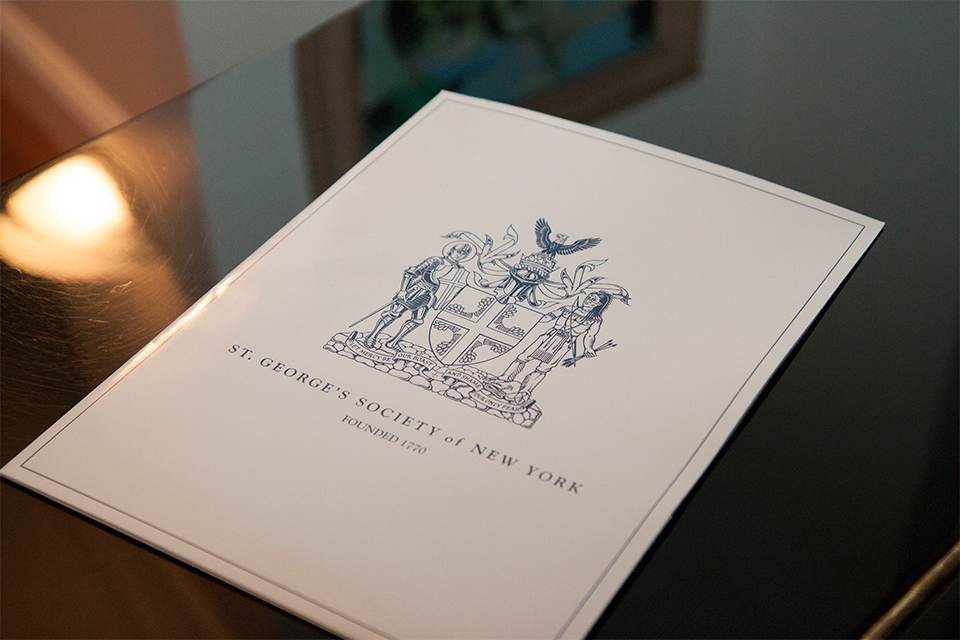 Deputy Consul General Nick Astbury read Her Majesty The Queen's Commonwealth Day message, which highlighted the 20th Commonwealth Games, which are taking place in Glasgow, Scotland, in July and August. This year's theme is "Team Commonwealth", honouring the fact that "people of all ages from different cultures are weaving an ever-growing network of links which connect us in our diversity and our common purpose".
Published 12 March 2014