New Wildcat helicopter unveiled
The Defence Secretary has today unveiled the first of a new fleet of Wildcat helicopters, and confirmed a £250m contract to support them.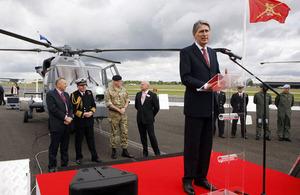 The first two of 62 Wildcat helicopters ordered by the MOD were handed over by manufacturer AgustaWestland at the Farnborough International Airshow. The Somerset-based firm is benefiting from the £250m support and training contract that is sustaining 500 jobs.
The MOD is buying 34 Army Wildcats and 28 maritime attack variants, which will replace the Lynx fleet operated by the Army Air Corps and Fleet Air Arm.
The first Wildcats to be handed over to the MOD are Army helicopters, which will come into service in 2014. The first Royal Navy Wildcats are due to be delivered for training later this year before coming into service in 2015.
The Army Wildcat will primarily be used in a reconnaissance role, providing protection to soldiers on the ground. The maritime attack version will protect the Navy's fleet around the world.
Both variants have more powerful engines than the Lynx, enabling Wildcat to be used on operations all-year-round in extreme conditions. The Wildcat also has a more robust fuselage to give better protection to the crews.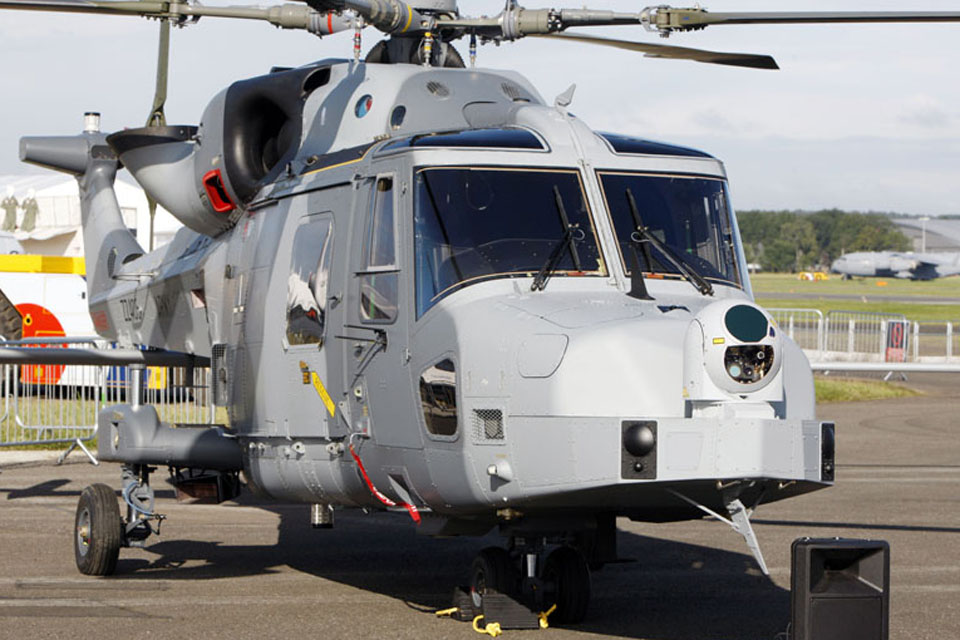 Both variants are armed with general purpose and heavy machine guns and the Navy's helicopters will also carry Sting Ray torpedoes. Army and Navy pilots will use high-tech interactive displays thanks to state-of-the-art glass cockpits.
The £250m Wildcat in-service support and training contract with AgustaWestland will provide a specialist training centre at Royal Naval Air Station Yeovilton, where the Wildcats will be based, that will include flight simulators and a wide range of other equipment to train pilots, ground crew and engineers.
Defence Secretary Philip Hammond said:
Wildcat represents a considerable advance over the current Lynx helicopters, bringing greatly improved performance and capability. The contract to provide training and support will keep them flying wherever they are needed.
These helicopters will be a key part of the future equipment programme for the Armed Forces that will see £160bn spent over the next ten years. By balancing the budget, we can deliver the airframes and the millions of pounds of support they require.
Chief of the General Staff General Sir Peter Wall said:
This is an excellent helicopter, which is very important to the Army Air Corps. We will be seeking to get it fully operational as soon as possible.
Chief of the Naval Staff, First Sea Lord Admiral Sir Mark Stanhope, said:
Wildcat represents the latest generation of multi-role helicopter that has been specifically procured to operate from ships of the Royal Navy. With state-of-the-art sensors, equipment and weapons, it will be an outstanding asset that will maintain Royal Naval units at the cutting-edge of worldwide maritime operations.
Published 11 July 2012