News story
New UK passport design launched
The latest design of the UK passport was unveiled today (Tuesday 3 November) by the Minister for Immigration, James Brokenshire, at Shakespeare's Globe Theatre.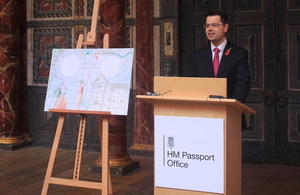 A new passport is launched every five years and the theme for the latest version is 'Creative United Kingdom'.
The latest design features British cultural icons such as William Shakespeare, Charles Babbage, Ada Lovelace, and Anish Kapoor, as well as landmark structures like the Angel of the North and the Titanic Belfast.
Representing all 4 countries in the UK, the new designs also incorporate the latest in printing technology to ensure the security of the document remains the top priority.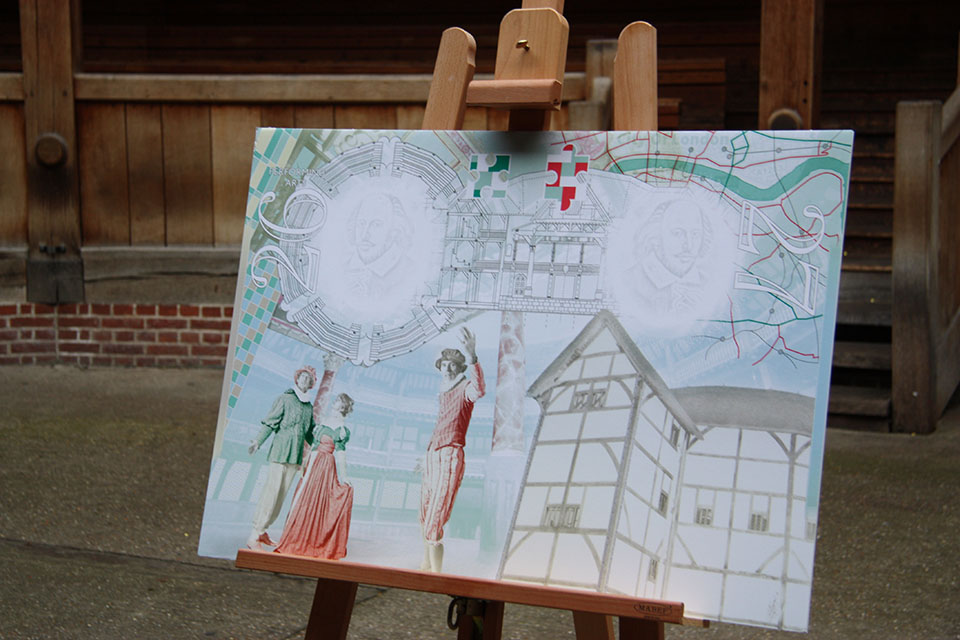 Home Office Minister for Immigration, James Brokenshire, said:
The UK passport has an international reputation as a trusted and secure travel document, and we work tirelessly to stay one step ahead of the criminals who attempt to abuse the UK's immigration laws.

By using some of the most advanced technology and security measures around, the latest passport design is the most secure that the UK has ever issued.
The latest passport is the most secure ever produced in the UK and contains brand new security features to make it more difficult than ever for fraudsters to forge copies, these include:
advances in the use of security printing using UV and infrared light, inks and watermarks
the use of single sheet of paper for the personal details page through to the page adjoined to the back cover to prevent the passport from being tampered with
Her Majesty's Passport Office Director General, Mark Thomson, said:
I am proud to launch the new United Kingdom passport which celebrates the creativity of Great Britain and Northern Ireland over the past 500 years to the present day.

HM Passport Office is committed to ensuring the integrity of the passport, and the chosen designs have allowed us to make use of evolving technology to further enhance its security.

Not only are we constantly striving to stay one step ahead of those who seek to undermine the passport, but we have created a document that marks just some of the greatest creative achievements in the UK.
The new passport will be rolled out in a phased approach with the first due to be in circulation from December 2015.
Published 3 November 2015