News story
New tool shows causes of death that most contribute to differences in life expectancy
Public Health England's Segment Tool provides information on inequalities in life expectancy at local authority level.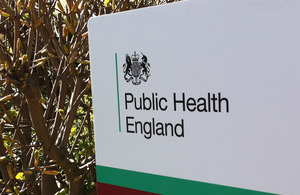 This tool should help local authorities identify causes of death that contribute most to their life expectancy gaps and, therefore, enable them to target interventions appropriately. The tool provides charts and tables which segment the life expectancy gap from January 2009 to December 2011 by the major causes of death. The percentage contribution of the causes of death to the life expectancy gap and the number of excess deaths that this results from are provided, so that you can compare:
the gap between the local authority as a whole and England as a whole. This option is only available if the selected area has a lower life expectancy than England.

the gap between the most deprived quintile (fifth) of the selected local authority and the least deprived quintile of the local authority. This option is available for all areas.
A summary report is also available for each upper tier local authority.
Access the tool and supporting documents
We welcome feedback on this first publication of the tool so that we can continue to develop it. Send comments and questions to londonkit@phe.gov.uk
Published 24 January 2014