New tidal energy device to make waves in Welsh waters
An innovative new project to generate tidal energy in Ramsey Sound off Pembrokeshire was today given the go ahead by Energy and Climate Change…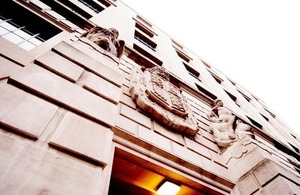 An innovative new project to generate tidal energy in Ramsey Sound off Pembrokeshire was today given the go ahead by Energy and Climate Change Secretary The Rt Hon Chris Huhne MP.
Tidal Energy Limited's 1.2MW 'Deltastream' device will provide green electricity to the local distribution network during its 12 month test period, with the potential to power up to 1,000 homes.
The device will be assembled in West Wales and provide skilled jobs for the local economy. It has been specifically designed to be sensitive to the local environment.
The Rt Hon Chris Huhne MP said:
"The UK's great marine heritage and our engineering genius make the potential for wave and tidal energy here vast. We must make the most of our natural marine resource, not just to cut our emissions, but to boost energy security and create jobs.
"I wish Tidal Energy the best of luck with testing their Deltastream device off Wales. This is exactly the kind of innovative and exciting project I want to see more of."
---
Notes for editors
Consent documentation is available on the Energy Infrastructure website. The Welsh Assembly Government has also granted a licence under the Food and Environment Protection Act 1985 (FEPA) and a consent under the Coast Protection Act 1949 (CPA) for the project.

For more information about marine energy in the UK, please see the Wave and Tidal pages on the DECC website.
Published 31 March 2011