Surf Life Saving Australia launched its new surf safety campaign yesterday to raise awareness of the Australian surf.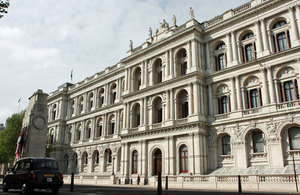 Surf Life Saving Australia (SLSA) launched its new "International visitors and migrants initiative" yesterday at Sydney International Airport with Women's World Surfing Champion Stephanie Gilmore, SLSA CEO Brett Williamson, Surf Life Saving Lifeguard of the Year Lleam Rees and British Consul-General Richard Morris in attendance.
The SLSA's figures show that out of a total of 82 coastal drowning deaths in the past year, 26 of these were foreign nationals, representing nearly one third of the total. While the total amount of fatalities is down on previous years, over 200% more foreign nationals died in the Australian surf than in 2006.
This startling statistic prompted SLSA to launch a new campaign specifically targeting international visitors. Brett Williamson said, "Our research indicates that this high risk group has…a lack of knowledge about the beach, over-estimate their swimming ability, inadequate swimming skills and a general lack of surf safety awareness.
With over one million British passport holders resident in Australia and around 650,000 more visiting every year it's no surprise that British people figure highly in SLSA's statistics. In the past year two British Nationals died and hundreds more were rescued, and the consular team in Australia has been working with SLSA to raise awareness of the dangers of the surf including through its travel advice and social media.
Richard Morris attended the launch where he enthused about the great work of SLSA:
"In some ways SLSA epitomises what's best about Australia and we're incredibly grateful to them for their continued great work in helping British Nationals who get in trouble in the surf. It's moving and chastening to hear from individual life savers who have been involved in rescuing Britons. We're going to continue to work with SLSA to find new and innovative ways of raising awareness of the dangers of the surf."
SLSA's campaign includes in-flight promotion on six international airlines, a dedicated website, animated videos, brochures, online games and posters and is translated into eight different languages.
The campaign has five simple beach safety messages which are to:
Always swim between the red and yellow flags
Read the safety signs
Ask a surf lifesaver or lifeguard for safety advice
Swim with a friend
If you need help, stay calm and attract attention
For more information go to www.beachsafe.org.au.
Search the news archive
Published 5 October 2010