New support to tackle gang and youth violence
An additional £500,000 to help communities confront the problem of youth violence was announced by the Home Office today.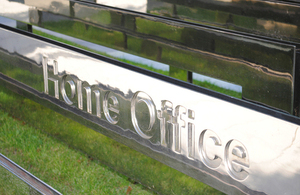 The support is targeted at young people at risk of becoming violent offenders and those already involved in gang and knife crime, to encourage them onto a different path.
The Home Office also announced today it will expand its Ending Gang and Youth Violence frontline team to cover four more priority areas including Merton, which, this time last year, saw the fatal stabbing of local 18 year-old Seydou Diarrassouba on Oxford Street.
The Metropolitan police estimates around 60% of knife crime attacks are carried out in a gang context, based on intelligence gathering. 
Youth violence
Home Secretary Theresa May said: 'Serious youth violence has a devastating impact on communities and needs to be stopped. 
'We need to change the life stories of the young people who too often end up dead or seriously injured on our streets or are sucked into a life of violence and crime.
'This package of support will help police protect communities as well as boost the innovative work being done at a local level by charities and voluntary groups to provide vulnerable youngsters with a way out.'
Gun and gang violence
The Home Office has already committed £18 million of funding until 2013 to support the police, local agencies and voluntary sector to tackle knife, gun and gang-related violence and prevent youth crime. The funding supports enforcement and prevention, alongside positive activities for young people to bring about long-term changes in attitudes and behaviour.
The Communities Against Guns, Gangs and Knives Fund makes up £4 million of this, supporting 189 Voluntary and Community Sector organisations. Today's announcement will provide up to £10,000 further funding for 50 of these organisations.
The Government's Ending Gang and Youth Violence report was published in November 2011 in the wake of the August riots, and over the past year the government has:
made gang injunctions available for under 18-year-olds
introduced new offences of threatening with a knife in a public place or school
announced its intention to introduce a new offence of possessing illegal firearms with intent to supply, with a tough maximum penalty of life
announced its intention to increase the maximum penalty for importation of firearms
dedicated £1.2 million over three years to fund a network of 13 support workers for girls vulnerable to or suffering from gang-related sexual violence.
Published 27 December 2012