New support programme for libraries
Ed Vaizey, the Culture Minister, today moved to secure a place for libraries at the heart of the Big Society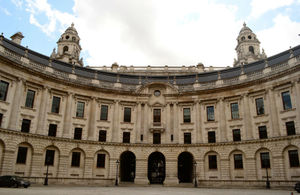 An expert support programme will be led by the Museums Libraries and Archive Council and the Local Government Association Group. They will work together to support councils as they adapt to the current economic challenge, helping them deliver key services while reducing costs.
Initially, the programme will work intensively with around 10 library authorities. When this first phase of work is complete, the lessons learned will be shared with the wider public library network. The programme is based on the principle that local services know their communities best and that the solutions should be owned and driven by councils.
Let us know what you think by leaving your comments on the Culture Minister's speech. [closed]
Radical rethink
The Government is committed to a high quality library service but wants a radical rethink in how it is delivered. Mr Vaizey said many options should be considered, including:
shared services
merging functions
staffing across authorities
support from volunteers
the use of other community buildings
"Today's economic challenge means people need library services more than ever, to help them back to work, to access learning and as a central plank of community cohesion," said Mr Vaizey.
"But to do all of this in a time of reduced public spending means fresh thinking on how services are delivered. We need to ask tough questions, like whether there is scope for savings in reducing the number of library authorities through voluntary alliances.
"It's precisely because I believe so strongly in the value of public library services that I want to secure a sustainable future in the challenging times ahead."
Further information
Published 20 May 2012