New street-level crime data available
Launch of applications developed using street-level crime information, accessed by visiting the home of police data for England and Wales.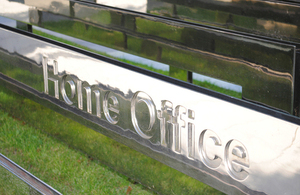 Launched in January this year, www.police.uk allows you to find out what crime or anti-social behaviour has happened via a postcode search. You can find April's data on the site from today.
 
But it also makes data available in an easy-to-use format which has allowed developers to create applications for smart phones, as well as alternative web platforms.
Augmented reality
One of eight products which people with an interest in crime information are being encouraged to explore is the Crime Finder application.
 
It uses GPS, camera and compass on the iPhone to give the user a view of their surroundings while overlaying crime incidents for streets within 250 metres.
 
Meanwhile, UK crime stats is a website which compares data for neighbourhoods, police forces and streets with maps, analysis and reports.
Data opened up
Dan Lewis, chief executive of the Economic Policy Centre and lead developer of www.ukcrimestats.com said: 'Britain is once again leading the world - this time in opening up public data to developers and none is more important than crime.
'It will always be disputed how much crime is an economic or social problem but solving it will always be an information-driven solution.
'For most people on a daily basis, crime's impact is relative, affecting insurance premiums and blighting their area rather than being personal and direct - that's why when using the public data, we developed a ranking system for streets, neighbourhoods and constituencies to give people a relative idea of risk they didn't have before.' 
 
Kevin Savage, director of Ventutec web development agency which created Crime Finder said: 'Crime mapping gives the public accountability and transparency of crimes in their area: 'Allowing developers access to raw data is an important step forward in recognising the need for up-to- date methods of accessing and viewing the information.'
We want creativity
The www.police.uk site has had more than 420 million hits since its launch earlier this year.
The government introduced the website to make crime, policing and justice more transparent and help people their local forces to account.
Nick Herbert minister for policing and criminal justice said: 'By making this data readily available to developers we are giving people the power to view what crimes are happening on their streets in innovative ways which work for them. 
 
'With this information they can hold their local police force to account and challenge them about how they are tackling crime in their area.
 
'These new apps are great examples of the type of creativity we want to see and over the coming months we will be looking at how we can make even more information available.'
Published 26 May 2011