News story
New social work bursary details set out
Changes to the social work bursary are announced today to provide clarity to prospective students and higher education institutions. Based …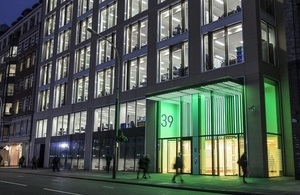 Based on responses to a consultation earlier this year, the new arrangements, which take effect from the 2013 academic year, will:
keep an undergraduate bursary for years 2 and 3 to support those unable to work part-time due to course commitments
maintain the postgraduate bursary as it is to ensure a continuation of highly qualified graduates
cap the number of undergraduate and post-graduate bursary recipients to ensure a sufficient supply of high quality students is maintained.
The reform recognises that social work students have to undertake 200 days of hands-on placements, which reduces their ability to take a part-time job. The placements take place in undergraduate years two and three and throughout the postgraduate course.
Care and Support Minister Norman Lamb said:
"These changes are designed to drive up care standards in the sector and will give employers a higher quality pool of candidates to choose from.

"The new bursary arrangements will mean that the Government will continue to support higher quality students who have more intention of working as a social worker."
The bursary is being reformed to encourage the supply of high quality social workers in England. There is currently an oversupply of social workers and newly qualified social workers do not meet the needs of employers in terms of quality of performance. There is also evidence that not all social work students take up employment in social work or social care or actually finish their course.
The consultation laid out five different options for reform that were developed with the assistance of an external group, including representatives from social work employers, frontline social workers, higher education institutions, students, unions and service users
Published 26 October 2012