New service to assist businesses with copyright issues
The Intellectual Property Office has launched a new online copyright notices service to help consumers better understand copyright laws.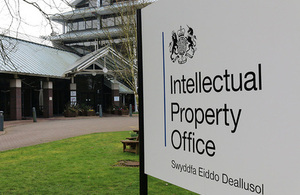 A new service which aims to support businesses and consumers to better understand copyright laws has been announced today (30 July 2013) by Minister for Intellectual Property Lord Younger.
The online copyright notices service will provide clear and impartial information on what you can and can't do under copyright law.
The service will ask firms to identify areas where there is particular confusion or misunderstanding and will target its guidance on those issues. The aim is to provide an authoritative and reliable point of reference for businesses and creators.
The service will also help schools, colleges and universities to make better judgments about the lawful use of copyright works, and improve access to works, reducing unintentional copyright infringement and red tape. For example, schools would be able to find out what they could do with materials created by staff and students.
Minister for Intellectual Property Lord Younger said:
We want to make it easier for small firms and other users such as teachers and lecturers to understand the implications of copyright law.

The Copyright Notices Service is an innovative new way to ask government to clarify unclear copyright law so businesses can operate with confidence.

The service will reduce the need for expensive legal advice, help foster greater innovation and support growth in the UK.
Notes to editors
Further information on the copyright notices can be found on the the Intellectual Property Office website .
Published 30 July 2013