New screening to tackle tuberculosis in the UK
Immigration Minister says tuberculosis screening programme will help save lives and save taxpayers more than £40 million over ten years.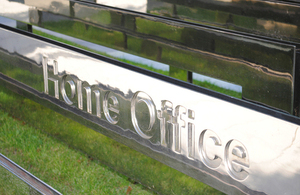 The new measures mean migrants wanting to enter the UK for more than six months, from 67 countries with high rates of tuberculosis (TB), will need to be screened before they are granted a visa for the UK.
Immigration Minister Damian Green said: 'Tuberculosis is currently at its highest level in the UK for 30 years. Pre-entry screening, followed by treatment where necessary, will help to prevent the risk of TB in the UK and will also save lives.
'Removing screening facilities at airports will save the taxpayer £25 million over ten years and further NHS savings will be made by preventing the importation and spread of TB in the UK.'
The introduction of pre-screening is specifically targeted at migrants as research showed non-UK born people accounted for three quarters of all new TB cases diagnosed.
Published 21 May 2012