New rules on video game classification
Latest move by Government to better protect children from unsuitable material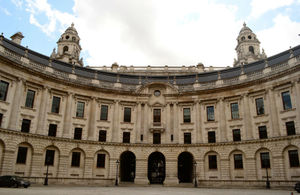 Selling video games with a "12" rating to underage children will now be a criminal offence punishable with a hefty fine or even a prison sentence.
The new rules are part of a transformation in video game regulation, with a simplified ratings system which comes into effect today.
Video games will now be classified by a single authority, the Video Standards Council (VSC), under the Pan-European Games Information (PEGI) system.
"The UK has one of the most dynamic and innovative video games industries in the world, and the games they produce not only entertain millions, but can also educate and foster creativity," Creative Industries Minister Ed Vaizey said. "Today's simplification of the ratings system benefits both industry and consumers and will help ensure that the millions of games sold in the UK each year are being played by the audiences they were intended for."
PEGI ratings
PEGI ratings have already been applied voluntarily by publishers to many video games, but some had to be additionally rated by the British Board of Film Classification (BBFC).  The new law ends the dual system and gives legal backing to PEGI 12, 16 and 18 ratings.
In line with recommendations from the Bailey review and Tanya Byron's Safer Children in a Digital World, Government is also looking at what steps need to be taken relating to advertising, music videos and the internet to make the digital world safer for young people.
To coincide with today's changes, trade association UKIE has launched the Control, Collaborate, Create campaign including the Ask About Games website, a resource for parents and the industry.
Further information
Published 27 July 2012