Four decades after the Made in Dagenham pioneers, today's workers have won new rights that will help to stamp out pay discrimination.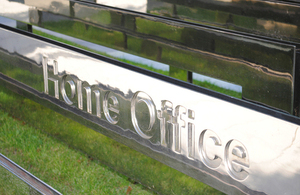 Most provisions of the 2010 Equality Act take effect from today, including a measure to stop the use of pay secrecy clauses - or 'gagging clauses' - to hide unfair differences between men and women's pay.
New Brit flick
The change in the law coincides with the cinema release of Made in Dagenham, a British film about the women of the Ford assembly plant in east London who in 1968 launched a campaign to demand equal pay.
Their actions led to the creation of the 1970 Equal Pay Act.
You can read an article in the Guardian by Theresa May where she talks about meeting the Dagenham women, and about the government's fight to ensure equal pay for women.
You can also watch a video of Theresa May talking to some of the original strikers on our Youtube channel. This recreates a 1968 meeting with Barbara Castle, the minister for employment.
Room for improvement
'Thanks to pioneers like the women who feature in Made in Dagenham, the workplace is a much fairer place than it was in 1968. But there is still plenty of room for improvement,' said the Home Secretary and minister for women and equality.
 
She continued: 'From today the gagging clauses that stop people discussing their pay with their colleagues will be unenforceable, allowing women - and men - to find out if they're being paid unfairly.
Streamlined equality laws
'This move towards transparency is just one part of the Equality Act, which also makes it easier for businesses to comply with discrimination law by streamlining the equality laws, and provides more protection to disabled people.'
The Act brings together nine different laws - including the Equal Pay Act - into a single piece of legislation, simplifying the law and reducing the administrative burden on businesses.
Published 1 October 2010