News story
New report highlights the real damage of poor body confidence
Evidence reveals how low body image can have devastating effects on health and wellbeing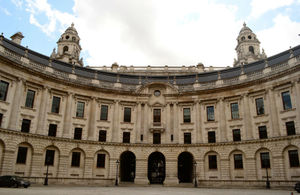 Research conducted by body image experts from around the world has revealed the worrying effect that poor body image is having on women and girls' health and wellbeing.
The report shows how poor body confidence is linked to low self-esteem and depression, being less physically active and drug and alcohol abuse.
Key evidence from the report highlights that:
people with poor body image are more likely to gain weight over a five year period, regardless of their BMI;

poor body image has been linked with a range of risky behaviours including drug and alcohol abuse, self-harm, unsafe or abusive sex; and

plus size women are frustrated by the poor choice of fashion available to them and are embarrassed by retail environments that separate them from other women - reducing brand loyalty.
Minister for Women and Equalities Jo Swinson, commissioned the report to help understand the extent of the problem. She said:
The evidence from these academic experts shows that poor body confidence doesn't just affect how people feel about their looks. It can have a devastating effect on many aspects of their lives, from achieving at school to succeeding in the workplace - and at worst can lead to depression and self-harm.

Hearing about the links between negative body image, obesity and risky behaviours is both fascinating and worrying as we grapple with these significant public health problems. Promoting positive body image can increase healthy behaviours and create a virtuous circle instead of a vicious cycle.

That's why the Government's Body Confidence campaign will continue to work with the media, advertising, retail and fashion industries to encourage more diverse and realistic representation of body shapes, sizes, ages and skin colours. Hopefully as people think ahead to New Year's resolutions they might ditch the daft fad diet plans and opt for introducing healthy habits instead, including reinforcing positive body confidence with friends and family.
In May 2013 the Government published a rapid evidence review into the existing research on body image. The seminar aimed to build on this review, our understanding of the evidence, and to identify any gaps in knowledge. All the evidence from the new report will help drive forward the UK government's thinking on the future direction of work in this area.
Published 18 December 2013