News story
New regime for terror suspects
Milestone for the coalition government in delivering its commitment to making counter-terrorism arrangements in the UK proportionate.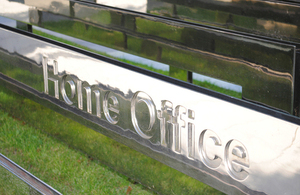 The Terrorism Prevention and Investigation Measures Bill, being introduced to Parliament today, will be used to restrict the behaviour of terror suspects who cannot be prosecuted or deported.
It will replace the existing control order regime, making sure that restrictions which impact on a suspect being able to follow a normal daily life are kept to the minimum necessary to protect the public.
Complex threat
Home Secretary Theresa May said: 'The threat from terrorism remains serious and complex, and the first duty of this government is to protect national security and public safety.
'Our absolute priority is to prosecute and convict suspected terrorists in open court. But there will remain a small number of people who pose a real threat to our security but who cannot be prosecuted or, in the case of foreign nationals, deported.
'The new regime of terrorism prevention and investigation measures will mean these individuals cannot go freely about their terrorism-related activities, and we can protect the public from the threat they pose.'
Funding increase
There will be increased funding for the police and security service to enhance their investigative capabilities and enforce the new rules.
The existing control order regime will remain in place while the bill is being scrutinised by Parliament to make sure there is no gap in public protection.
Published 23 May 2011