News story
New psychoactive substance banned under temporary power
Minister for Policing, Crime, Criminal Justice and Victims announces Methiopropamine (MPA) to be banned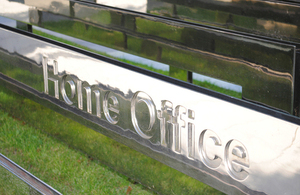 As the landmark Psychoactive Substances Bill enters its final stage of passage through Parliament, the Government has issued a Temporary Class Drug Order (TCDO) on Methiopropamine (commonly known as MPA) following advice from the independent Advisory Council on the Misuse of Drugs (ACMD).
The order, which comes into effect on Friday 27 November, will last for up to 12 months while the ACMD considers whether MPA should be classified and controlled under the Misuse of Drugs Act.
Users have been known to inject the drug, putting themselves at risk of blood-borne disease and infection. MPA has been implicated in the tragic deaths of 22 people between 2012 and 2015.
Minister for Policing, Crime, Criminal Justice and Victims Mike Penning said:
The Government has acted to protect the public from this dangerous substance and this order will ensure dealers are punished for seeking to profit from it.

We have been working closely with the ACMD to ensure we tackle these dangerous substances, and have already banned over 500 new drugs, including the one controlled under this temporary order.

The message is clear: these substances have a devastating impact on communities and our landmark Psychoactive Substances Bill will give law enforcement agencies and local authorities the power to effectively tackle dealers.
A TCDO controls the supply, production and importation/exportation, excluding the simple possession, of a drug to protect the public from the harms of the drug while the ACMD make a full assessment of its harms for consideration for permanent control as a Class A, B or C drug under the 1971 Act.
Once the order is in force, anyone caught making, supplying or importing the drugs will face up to 14 years in prison and an unlimited fine under the Misuse of Drugs Act 1971.
Police and border officials will have the power to search or detain anyone they suspect of having the drugs and seize, keep or dispose of a substance they think is a temporary class drug.
Published 26 November 2015