World news story
New Premier League partnership highlights UK sport in the US
Premier League CEO Richard Scudamore announced new television contract with NBC at a breakfast hosted at the British residence in New York.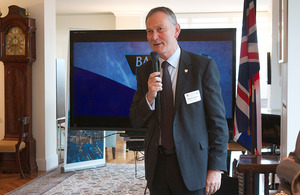 British Consul General in New York Danny Lopez welcomed over 60 guests and introduced the event by highlighting the positive work that the Premier League has accomplished in the USA.
"Today, we're here to talk football – not just about what happens on the pitch in what is the most exciting, competitive football league, but about the business of the Premier League, which exports a fantastic product to the USA," said Danny Lopez. "I know that Richard Scudamore is keen to tell you about the Premier League's new partnership with NBC, which starts next season and means that we lucky fans will be able to see more Premier League football than ever before."
Danny Lopez invited guests to learn more about the role of UK Trade & Investment in building a transatlantic business network, exemplified by their promotion of the Premier League in the US.
Richard Scudamore, Chief Executive of the Premier League, gave a brief presentation covering the history of the Premier League. Since his appointment, the Premier League has grown to become the world's most-watched league, viewed in 720 million homes in 212 countries. During the 2011/12 season, more than 13.1 million fans attended Barclays Premier League matches with stadia being 92.2% full across the division. Furthermore, the Premier League recently signed a $250 million three-year contract with NBC to televise their matches in the US in the new season. This new contract will increase the amount of viewing time the Premier League has on US television. NBC will air 30 hours of original programming weekly.
The Premier League showed a brief video highlighting the results of the 2011/2012 season. Finally, Richard Scudamore presented Danny Lopez with a framed gift, pictured below, depicting the captains of the winning teams of every Premier League season since the competition started in 1992.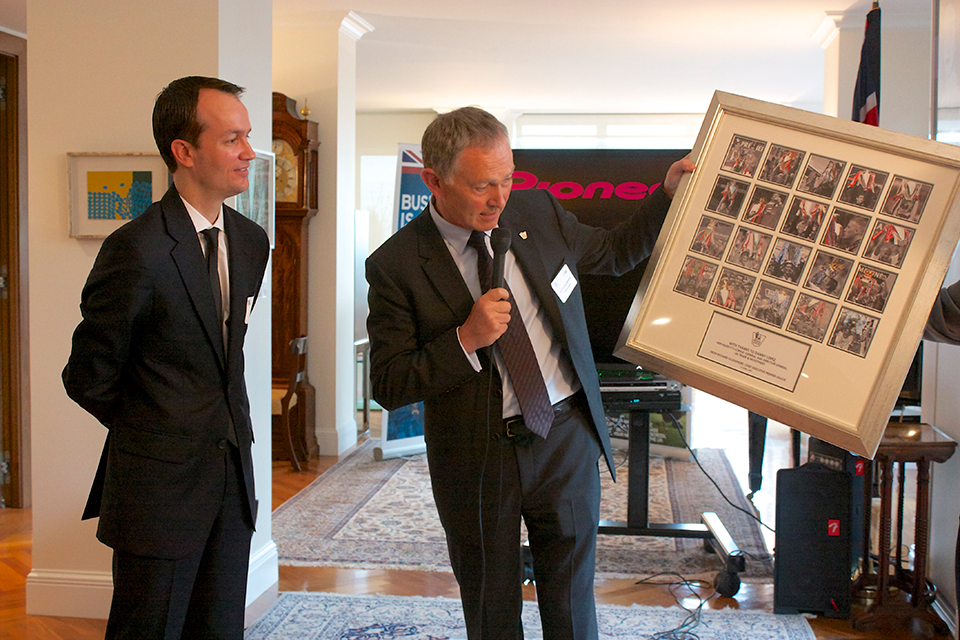 Published 17 April 2013