New powers for councils to address housing waiting lists
New safeguards to ensure vulnerable families are placed in suitable, privately-rented accommodation were proposed today by Housing Minister …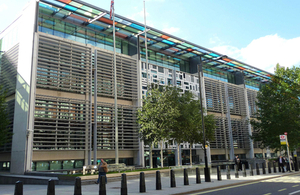 New safeguards to ensure vulnerable families are placed in suitable, privately-rented accommodation were proposed today by Housing Minister Grant Shapps.
It comes ahead of a new power giving councils more options to tackle record waiting lists and move people out of expensive temporary accommodation.
A change in the law - aimed at tackling record waiting lists that doubled in the previous 15 years - means local authorities will soon be able to fulfil their legal duty to vulnerable residents who fall homeless by finding them suitable accommodation in the private rented sector.
Ministers acted because councils have been restricted by rules limiting how they could help those at risk of homelessness - with those deemed eligible for help able to turn down offers of private rented accommodation and wait for a social home.
This has left councils with a bill for expensive temporary accommodation and other residents languishing on waiting lists.
The proposed rules are contained in a new consultation that also sets out how homeless families should face the least possible disruption when being offered new accommodation.
Mr Shapps published details of the safeguards private landlords will have to meet before councils can place homeless families in their accommodation.
The safeguards include:
a current Gas Safety record
the accommodation and any appliances or furnishings provided conforming to standards on fire and electrical safety
precautions to be taken by landlords to prevent the possibility of carbon monoxide poisoning
the need for a valid Energy Performance Certificate; and
a written tenancy agreement that the local authority considers adequate.
Mr Shapps said the new rules would also ensure families avoided the upheaval of a long-distance move wherever possible.
Housing Minister Grant Shapps said:
With record numbers on housing waiting lists, we're absolutely determined to give councils the flexibility they need to fulfil their statutory duties to the homeless while managing their housing stock in a way that's fair to all residents.

At the same time, the most vulnerable in our communities who find themselves homeless through no fault of their own deserve a safe and secure roof over their heads, close to their community wherever possible. These new safeguards will ensure vulnerable families have this reassurance whether they're placed in the private or social rented sector.
Notes to editors
The consultation setting out the detail of the proposed Suitability Order and explaining how it will work in practice is published today. It is available to view at: www.communities.gov.uk/publications/housing/homelessnessorderconsult.

This extra power is being introduced as part of the Localism Act, which received Royal Assent on 15 November, 2011. Details of the powers contained within the Act can be found at: www.communities.gov.uk/publications/localgovernment/localismplainenglishupdate.
Published 31 May 2012