New planning powers continue to be a hit with communities
More than 100 communities eager to trial new rights that give local people powers to bring jobs and homes to their area and shape development…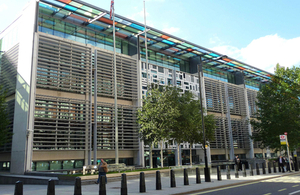 More than 100 communities eager to trial new rights that give local people powers to bring jobs and homes to their area and shape development were announced today by Communities Minister Bob Neill.
The areas are some of the first preparing to use new neighbourhood planning powers introduced in the Localism Act. Neighbourhood planning is an innovative part of the Government's localism agenda and ensures people for the first time have a major say in shaping development in their area.
Communities can help determine where development should go and can decide the type and design of development that can be granted automatic planning permission, through a Neighbourhood Development Order.
Today's bumper group of 108 communities join 125 other 'frontrunner' communities that have recently been working up plans and testing out the principles of neighbourhood planning before the system formally commences later this year.
Communities Minister Bob Neill said:
There has been enormous interest in neighbourhood planning and the large number of communities jumping at the chance to trial these new powers demonstrates the enthusiasm people have for this local approach to planning.

For the first time communities will be in the driving seat and allowed to shape the way they want their area to develop instead of having a vision imposed upon them from above.

Neighbourhood planning encourages people to plan positively for their future and is a real opportunity to deliver the homes and jobs communities need to thrive.
Bob Neill will today meet Sir Bob Russell, MP for Colchester and community leaders from one of the successful fifth wave frontrunner applicants.
Myland Community Council, near Colchester in Essex, will develop a neighbourhood plan to manage future development proposed for the area. The core strategy for the area identifies North Colchester as a significant area of growth, with Myland (sometimes called 'Mile End') expected to accommodate 5000 new homes and new business premises.
The Minister will explain how neighbourhood planning works and hear how the local community wants to use their neighbourhood plan to identify sites and to produce detailed design briefs for new housing, employment and leisure facilities as well as looking at other important matters such as transport and travel.
The local councils of the successful front runners have been given £20,000 per project to support their work to help their communities with neighbourhood planning.
Map
Unsupported embedding or hotlinking !iframe:
View Neighbourhood Plans Frontrunners - Wave 5 in a larger map
Notes to editors
1. Further information on neighbourhood planning can be found at: www.communities.gov.uk/planningandbuilding/planningsystem/neighbourhoodplanningvanguards/.
The fifth wave frontrunners can be seen on an interactive map at: http://g.co/maps/xzu9x (external link).

A list of successful applicants from the fifth wave can be found at: www.communities.gov.uk/documents/newsroom/1786823/2099685.xls.
Twitter
Keep up to date with the Department by following us on Twitter (external link).
Media enquiries
Visit our newsroom contacts page for media enquiry contact details.
Published 5 March 2012