New plan for local growth
Government has announced new plans to kick start local growth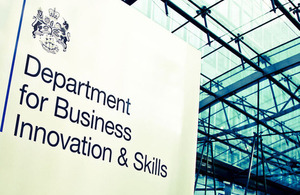 Please note that there are now 39 Local Enterprise partnerships. See LEPs: Coverage and statistics for details
---
The White Paper published today sets out the Government's role in empowering locally driven growth, encouraging business investment and promoting economic development. For local communities this means ensuring that everyone has access to opportunities that growth brings and everyone is able to fulfil their potential.
As part of the White Paper it was announced that:
Twenty-four local enterprise partnerships proposals have been given the green light, in a landmark move that will see local business and civic leaders working together to drive sustainable economic growth and create new jobs in their communities.
The £1.4bn Regional Growth Fund will be open for business from today, as announced by the Deputy Prime Minister. This will support the creation of private sector jobs and will particularly support communities currently dependent on the public sector, helping them make the transition to private sector led growth and prosperity.
To find out more about Government's approach to sub-national Growth, download the White Paper. (PDF, 1.9 Mb)
This sets out the Government's new approach on rebalancing the economy and helping drive sustainable growth by focusing on three key themes:
Shifting power to local communities and businesses, by creating dynamic local enterprise partnerships.
Increasing confidence to invest.
Focused investment, by tackling barriers to growth that the market will not address itself.
Find out more about the path to sustainable growth
###
Local Enterprise Partnerships
Those who understand their economies best should lead their development and enable all places to fulfil their potential. In September the Government received 62 responses to its invitation to form local enterprise partnerships. Proposals covered every part of England outside London. Today 24 bids have been asked to progress their proposals to the next stage.
View a map of approved local enterprise partnerships
Business Secretary Vince Cable said:
"I was delighted that so many of the proposals for local enterprise partnerships showed real imagination and initiative and a genuine desire to drive local economic growth. I am pleased to announce that we are asking 24 of these partnerships to set up their boards and get to work.
"The knowledge and expertise of the private sector, local authorities and their local communities will be crucial as we work to create a better environment for business and ensure that everyone has access to the opportunities that growth brings."
Partnerships not being approved today have been informed and given feedback on how to develop their proposals further. Revised proposals will be welcomed by Government as they become ready.
Regional Growth Fund
The White Paper also sets out the timetable and further criteria for the operation of the newly-launched £1.4bn Regional Growth Fund. The fund will provide focused investment for projects that offer significant potential for private sector-led economic growth and sustainable employment. First round bids for funding are requested by 21 January 2011.
Lord Heseltine will Chair the Independent Advisory Panel, which will consider all bids submitted to the fund and make recommendations to Ministers on which to approve. Lord Heseltine will be supported by Deputy Chair, Sir Ian Wrigglesworth and a panel of academics, business and civic leaders.
Links
Download the White Paper on sub-national Growth (PDF, 1.9 Mb)
Analytical paper on sub national growth - this paper sets out the latest analysis underpinning the Government's approach to local growth
Setting out the path to sustainable growth
Published 28 October 2010