Press release
New Permanent Secretary for the Treasury Solicitor's Department
The Cabinet Secretary is pleased to announce the appointment of Jonathan Jones as the new Treasury Solicitor and HM Procurator General.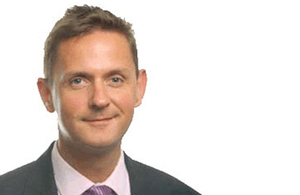 Jonathan, who is currently the Legal Adviser to the Home Office and Northern Ireland Office, was chosen following an open competition. This follows Paul Jenkins' announcement of his retirement at the end of February. The appointment has been approved by the Prime Minister, following consultation with the Deputy Prime Minister, and the Attorney General. The HM Procurator General aspect of the role is made by Royal Warrant and has been approved by the Queen.
Jonathan will take up post 1 March 2014.
The Cabinet Secretary, Sir Jeremy Heywood, said:
I would like to congratulate Jonathan on his appointment. With his first class legal skills and strong track record in advising on the most complex and difficult issues of the day, he will make an excellent Treasury Solicitor. He will provide strong leadership for the Department and the Government Legal Service in delivering its priorities and setting a clear vision and direction for the future.
Commenting on his new role, Jonathan said:
It is a huge privilege to be taking over as Treasury Solicitor and I greatly look forward to working with the Attorney General in my new role. This is an exciting time for the Department and the Government Legal Service: we have already made great progress in creating an enhanced shared legal service for government, and I am delighted to have the opportunity of building on that work to achieve tangible benefits for clients and the best possible careers for our talented and dedicated people.
The Attorney General, Rt Hon Dominic Grieve QC MP, said:
I am delighted to be welcoming Jonathan into the role of Treasury Solicitor. The post is a crucial one, especially as more and more of the legal advisory functions of the Government are coming under the umbrella of the Treasury Solicitor's Department. His predecessor will be a hard act to follow, but I know that Jonathan has the right combination of vision and professional skills to rise to the challenge.
Notes to Editors
Jonathan is currently the Legal Adviser to the Home Office and Northern Ireland Office. He joined the Office of Fair Trading as a Grade 7 lawyer, moving to the Department of Transport, AG's office and then HMT where he took up his first management post. He was appointed as Legal Advisor (Director) to the Department for Education and Skills in 2002, returning to the AG's office as Director General of that office in 2004. He became Deputy Treasury Solicitor in 2009 before moving to the Home Office in 2012. He was called to the Bar in 1985 and is a Bencher (senior member) of the Middle Temple.
Published 21 February 2014