New penalities for scrap metal dealers
Metal dealers will no longer be able to trade in cash and will face tougher sanctions for rogue trading.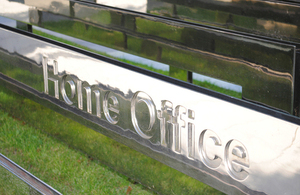 The measures are designed to stamp out the illegal metal industry, which costs the UK at least £220 million a year. From 3 December, legislative changes will take effect to:
remove the 'no questions asked' cash payments which have allowed unscrupulous traders to evade checks
increase financial penalties - illegal traders will now face fines of up to £5,000
give police new powers of entry to tackle illegal trading in metal yard
Metal theft
Crime Prevention Minister Jeremy Browne said: 'Metal theft affects everyone and the impact on our communities is immense. From loss of power to homes and disruption in rail services to desecrated war memorials, all our lives are blighted by this national problem.
'This is why the government is acting to tackle it. These measures are designed to reform the industry to support legitimate dealers and tighten the net around those who flout the rules.'
Law
This legislation is supported by strengthened law enforcement activity and £5million which the government has allocated to a dedicated metal theft taskforce.
Some of this funding will be made available to police forces to ensure the new legislation is enforced and will provide a more level playing field for scrap metal dealers who abide by the law.
The government is also working with Richard Ottaway MP to ensure his Scrap Metal Dealers Bill delivers a stronger and more effective licensing regime for the scrap metal industry. The Bill is expected to receive parliamentary approval in the New Year.
Published 3 December 2012