News story
New Parole Board chair announced
Letter from the Justice Secretary to the Justice Select Committee to announce the appointment of the Chair of the Parole Board.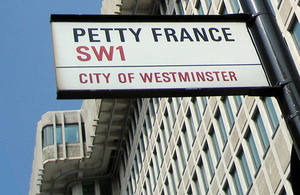 I am announcing today (26 January 2016) that Nick Hardwick will be the new Chair of the Parole Board.
Nick Hardwick reaches the end of his term as Her Majesty's Chief Inspector of Prisons on 31 January. His appointment as Parole Board Chair is for 3 years and the starting date is to be negotiated. He will succeed the current Chair, Sir David Calvert-Smith, who is due to leave by 31 March. I would like to put on record my thanks to Sir David for his service in this role.
In addition to his experience as Chief Inspector, Nick Hardwick has been a member of the Parole Board Serious Case Review Committee (2010-15), Chair of the Housing Ombudsman Service (2010-2013), Executive Chair of the Independent Police Complaints Commission (2003-10) and Chief Executive of the British Refugee Council (1995 to 2003). He also has a part time role as Professor of Criminal Justice, School of Law, Royal Holloway University of London.
The recruitment exercise for the Parole Board Chair was run in accordance with the Commissioner for Public Appointment's Code of Practice. The appointment was made in line with the Code's principles of openness, fairness and merit.
Published 26 January 2016