New opportunity for North Sea oil and gas exploration
Press ref: 12/004 Energy Minister Charles Hendry today announced new opportunities for UK oil and gas exploration with the launch of the 27th…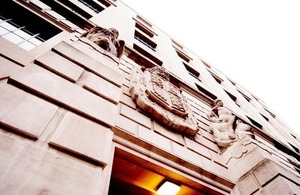 Press ref: 12/004
Energy Minister Charles Hendry today announced new opportunities for UK oil and gas exploration with the launch of the 27th offshore licensing round.
2,800 blocks are being offered as the Government ensures the UK gets maximum benefit from our resources.
This offer follows on from the successful 26th round in 2010, which resulted in the largest number of licences issued 190 since offshore licensing began in 1964.
Energy Minister Charles Hendry said:
"I am very pleased to launch the 27th offshore oil and gas licensing round. This is shaping up to be a very prosperous year for the North Sea as we expect a substantial increase in field approvals. With around 20 billion barrels of oil still to be extracted, the UK Continental Shelf has many years of productivity left.
"The industry supports nearly half a million jobs and today's announcement will ensure a wealth of outstanding long-term career opportunities for people of all ages from North East Scotland right across the UK."
The Round closes for applications on the 1st May 2012.
---
Notes for editors
For further information on the 27th Oil and Gas Offshore Licensing round, see http://og.decc.gov.uk/.
The UK's Oil and gas sector currently provides around 60% of the country's energy and is by far the largest single industrial UK investor and directly and indirectly supports over 450,000 jobs though out the economy.
Before any licences are awarded, DECC will carry out a screening exercise on the areas applied for, to assess whether the activities likely to result from the issue of oil and gas licences will have significant effects on any protected nature conservation sites (called "Natura 2000 sites"). Where such significant effects are likely, an "Appropriate Assessment" will be necessary and, unless the relevant derogation applies, these licences can only be awarded where we can be certain that there will be no adverse effects on the integrity of any Natura 2000 sites. This is required under the provisions of the Offshore Petroleum Activities (Conservation of Habitats) Regulations, 2001 which implement the "Habitats Directive".
Any licences that are awarded in the round will contain conditions to protect environmental interests, and the interests of other sea users. In addition, activities carried out under the licences will be subject to a range of legislation which is designed to protect the marine environment, including regulations which apply the Environmental Impact Assessment and Habitats Directives to offshore oil and gas activities.
Published 1 February 2012