New Oil and Pipelines Agency Chairman appointed
Following an open competition the Oil and Pipelines Agency (OPA) has announced the appointment of Mr Graham Ellis as Chairman.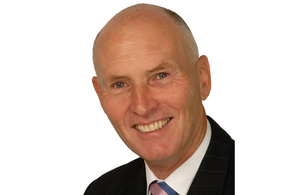 Graham Ellis took up his new position on 1 April 2012 for an initial term of three years. The Secretary of State has approved the appointment of Mr Ellis as successor to Mr Francis Dobbyn who left the Agency in March 2012.
Graham Ellis comes to the role having been Chair of the OPA Health and Safety Committee and a member of the OPA Audit Committee. He has also worked as a Non-Executive Main Board Director for Defence Equipment and Support at the MOD, and has been Chairman of the Buckinghamshire Healthcare NHS Trust.
This wealth of experience and his extensive knowledge of the oil industry through his earlier career at Mobil then at ExxonMobil is considered vital in his role as chairman.
Candidates for the post were sought through an advertisement in the national press and the vacancy was placed on the Public Appointments Vacancy Website. The recruitment process complied with the Commissioner for Public Appointments Code of Practice. Mr Ellis holds no other ministerial public appointments.
The Oil and Pipelines Agency is a public corporation, sponsored by the Ministry of Defence, which operates the Government Pipeline and Storage System on behalf of the MOD. This system comprises 2,500km of pipelines and 40 storage sites and has the primary function of supplying fuel to military air bases. The system also supplies some civilian airports - and its total throughput accounts for some 40 per cent of aviation fuel use in the UK.
Published 16 May 2012