News story
New office supplies agreement expected to save over £20 million
The Crown Commercial Service (CCS) is delighted to announce the award of their new office supplies agreement.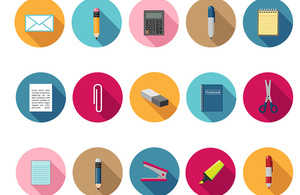 With a focus on working with the public sector to achieve savings through standardisation, the new agreement - Crown Office Supplies (RM3723) - is expected to save customers in excess of £20 million this financial year.
The market-leading agreement has combined all of the public sector office supplies requirements within a single solution, based on a core list of standard specification products. It covers stationery and paper, which will be supplied by Banner, and electronic office supplies, which will be supplied by XMA.
Matt Denham, CCS Executive Director commented:
"This is a great example of the way in which we are working with our customers across the public sector to help them achieve best value. The new agreement will save our customers over £20 million this year, providing extra funds to invest in their frontline services."
The agreement will be available for customers to use from May 2016 and complements the existing CCS Wider Public Sector Office Supplies agreement (RM3703).
If you would like to find out more about how you can take advantage of this great new deal or would like advice on innovative solutions to best meet your specific needs, please get in touch with our category experts:
Published 12 April 2016