News story
New NHS role added to the DBS eligibility guide
DBS eligibility has been updated to include a new National Health Service (NHS) role.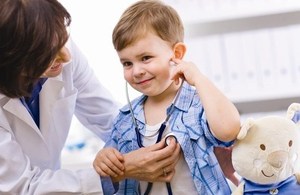 An NHS role has been added to the Rehabilitation of Offenders Act 1974 (Exceptions) Order 1975. We have made changes to our eligibility guide to include this addition.
As part of your recruitment process to fill a position within the National Health Service (NHS) in England or Wales where the work involves counter fraud measures, the investigation of offences or security management, you can now ask your existing or potential employee to complete a DBS application form.
This role is in the Exceptions Order so that means you can only submit a Standard level DBS application.
When you submit a Standard level DBS application for this role, you should add 'other workforce' in field x61 on the application form.
You can read our web pages to find out more about the DBS checking process.
Subscribe to our e-database
When you subscribe to our e-database we'll send you email updates on DBS topics, helping you to keep up-to-date with recent and future changes to DBS processes and services. You can choose as many topics that interest you when you subscribe.
Published 6 March 2015