News story
New ministers for life sciences
From:

Published:

4 August 2016

Last updated:

16 February 2017, see all updates
Setting out the new ministerial responsibilities for the life sciences sector.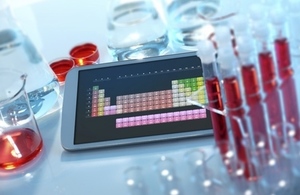 The Office for Life Sciences (OLS) will continue to be a joint unit across the Department of Health (DH) and the newly formed Department for Business, Energy, and Industrial Strategy (BEIS).
New ministers
Sector responsibilities will be split across ministers in both departments.
Department of Health
In the Department of Health, 2 ministers will be jointly responsible for life sciences.
Lord O'Shaughnessy, Parliamentary Under Secretary of State for Health
Lord O'Shaughnessy will lead on:
the DH life science industrial strategy
the Accelerated Access Review
making a success of leaving the European Union
the biopharmaceutical and medical technology industry
Nicola Blackwood, Parliamentary Under Secretary of State for Public Health and Innovation
Nicola Blackwood will lead on:
genomics
data and digital health
emerging health technologies
Department for Business, Energy, and Industrial Strategy
Lord Prior of Brampton, Parliamentary Under Secretary of State
Within BEIS, Lord Prior will be responsible for the BEIS life science industrial strategy. He will work with the BEIS Secretary of State, Greg Clark, to oversee the UK's drive to lead the world in the new age of global science.
Life Sciences Organisation (LSO)
Greg Hands, Minister of State for Trade and Investment
Greg Hands will lead on high value export and investment campaigns on behalf of the Life Sciences Organisation (LSO).
Working together
As our ministerial support spans both departments, it will enable the life science agenda to be fully integrated into the priorities for both BEIS and DH, from industrial strategy to the uptake of innovation.
The life science sector will continue to be supported by the Office for Life Sciences and its director, Nicole Mather. We'll continue to work together to achieve the best possible outcomes for the sector. We'll work closely with the new Department for International Trade and Department for Exiting the European Union.
UK/EU steering group
A UK/EU steering group has been set up to oversee and manage a programme of work to inform transition. This group, aligned with the Ministerial Industry Strategy Group, is gathering views from a variety of stakeholders across the sector. The group will provide recommendations and considerations for how the UK can seize the opportunity to define for the sector a new relationship with the EU.
Future of the sector
New ministers are excited to have the opportunity to support and influence the further growth of such a strong and productive life science environment. Just this week (1 August 2016), GSK and Verily announced £540 million of investment into the UK across manufacturing in the emerging sector of bioelectronics, further reinforcing the strength of the sector.
We are determined to ensure UK's health and life sciences sectors continue to place the UK at the forefront of 21st century healthcare and look forward to working closely with stakeholders to achieve this goal.
Document information
Published: 4 August 2016
Updated: 16 February 2017
Updated to reflect the new ministerial team.
First published.