Press release
New Ministerial team visits North Wales
Secretary of State for Wales Cheryl Gillan was on her first visit to North Wales to see the latest developments taking place at the OpTIC Glyndwr…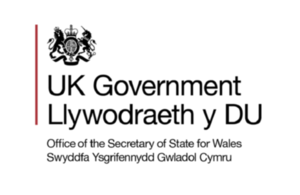 Secretary of State for Wales Cheryl Gillan was on her first visit to North Wales to see the latest developments taking place at the OpTIC Glyndwr in St Asaph and to hear how Clwyd Coast Credit Union in Rhyl is helping local people manage their money.
Mrs Gillan was accompanied by Welsh Office Minister David Jones who is MP for Clwyd West.  During their visit to the Technium the Secretary of State and Minister received a tour of the ESO research laboratory and saw the latest optical and electronic technologies being developed on site.
Following their visit to the Technium the Ministers went on to visit Clwyd Coast Credit Union where they met with volunteers who work at the Credit Union and heard how they are helping people to access appropriate finance and banking facilities.
Following the visit Mrs Gillan said: "On my first official visit to North Wales as Welsh Secretary, within a week of taking office, I was delighted to be able to visit such a high calibre centre of excellence as OpTIC Glyndwr, which has become a world leader in modern optic technology. 
"This world class facility at St Asaph is taking North Wales and the UK to the forefront of the technological revolution in optic innovation.
"The project I saw today, to help create the world's largest telescope, is expected to generate £60m for the North Wales economy and is creating just the sort of quality, well paid jobs we need for the forward looking new Welsh economy.  It also shows what can be achieved with universities in partnership with the private sector.
"I was also delighted to be able to return to the Clwyd Coast Credit Union at Rhyl which continues to impress me so much.  The dedication and hard work of manager Terry Wickenden and chairman John Killian, together with their team of over 70 volunteers, has made this one of the most successful credit unions in Wales.  With more than 1,000 young savers on its books the credit union is also teaching the younger generation of North Wales the prudence of saving."
Published 19 May 2010