New Minister for Climate Change travels to Oslo for deforestation negotiations
New Minister for Climate Change, Greg Barker, will travel to Oslo, Norway to represent the UK Government at negotiations on tackling deforestation…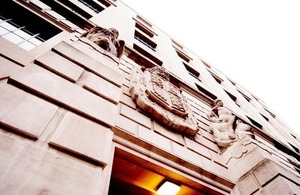 New Minister for Climate Change, Greg Barker, will travel to Oslo, Norway to represent the UK Government at negotiations on tackling deforestation and formally establish an Interim REDD+ (Reducing Emissions from Deforestation and forest Degradation) Partnership Agreement.
Following an initial meeting in Paris, Climate Change Ministers will meet again to build momentum for an international agreement that will deliver real reductions in emissions from deforestation and forest degradation.
Speaking ahead of the conference, Energy and Climate Change Minister Greg Barker, said;
Stopping the destruction of forests globally is vital if we are to solve the threat posed by global climate change. Tackling deforestation is one area where we can get some real movement over the next few months and I'm keen to get down to work with colleagues in Oslo to support rainforest nations' efforts to safeguard their forests.
Published 25 May 2010